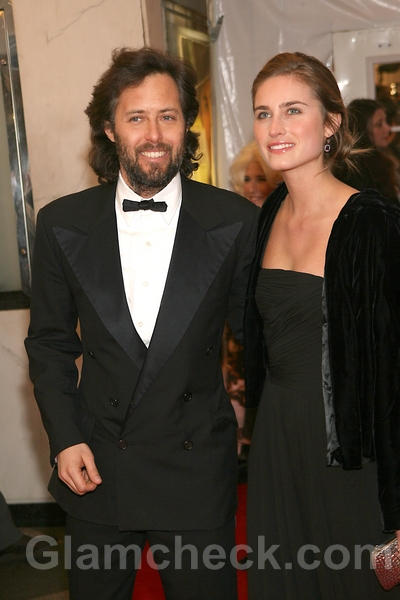 On Sunday, David Lauren and Lauren Bush officially tied the knot at a Western-styled ceremony in Ridgeway, Colorado at a 17,000 acre ranch owned by Ralph Lauren.
The bride wore a gown designed by Ralph Lauren, termed 'iconic' by those who saw it.
The wedding had 200 guests which included former U.S. President George W. Bush and his wife Laura, Jeb Bush, former governor of Florida, Lauren's cousins Barbara and Jenna, and David's sister Dylan. Former U.S. President George Bush Sr. and his wife Barbara, grandparents of the bride, did not attend due to the high altitude of the ranch. They did, however, send a video message which was broadcast at the reception later that day.
The New York Post reported that the nuptials began with Lauren riding to the ceremony in a horse-drawn carriage. The ceremony structure itself was hand-crafted from the Aspen trees on the ranch. The guests were seated in carved wooden benches as they watched the wedding that would bring together these two iconic American families.
Image: P R Photos