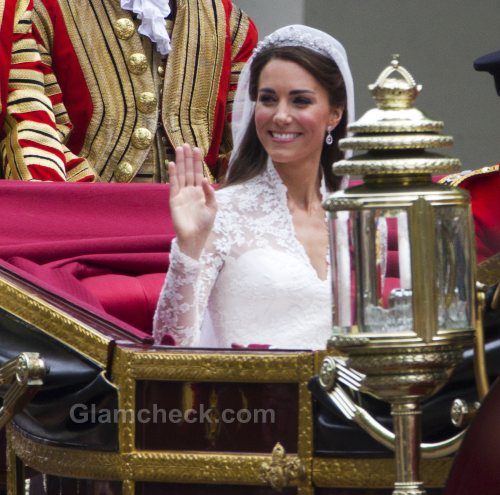 The exhibit of the wedding dress that Kate Middleton wore when she wed Prince William earlier this year is proving to be quite the money-maker. More than 354,000 people have visited Buckingham Palace to view the dress since it was put up on display on July 23rd.
The exhibit of the Sarah Burton for Alexander McQueen dress will end on October 3rd. It is estimated that ticket sales could reach up to £8 million, which comes out to be roughly $12 and a half million.
A major chunk of the proceeds from ticket sales will to Prince William and Kate's wedding charity fund, and a part of it will go into maintaining the Royal Collection.
Image: Shutterstock