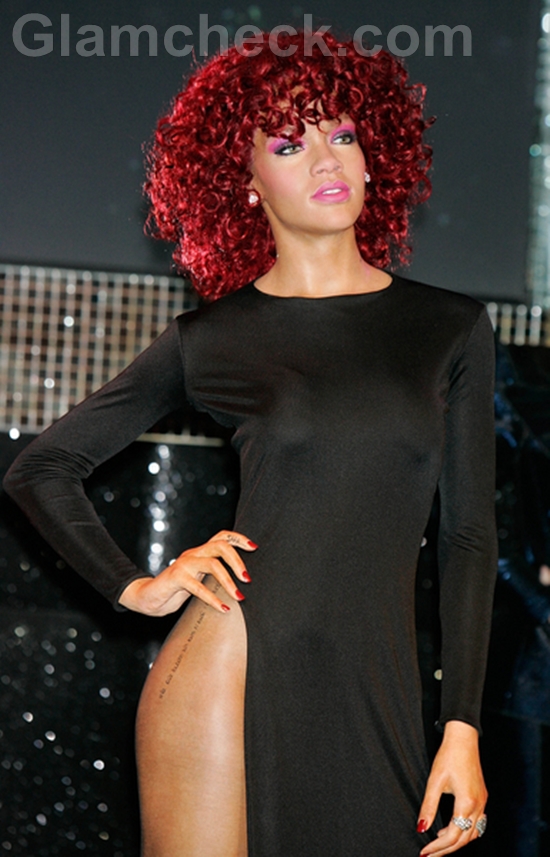 Another wax figure of Rihanna was unveiled at Madame Tussauds. On October 3rd. The R&B artist's new wax statue was unveiled at the Music A-List Line-up at Madame Tussauds in London.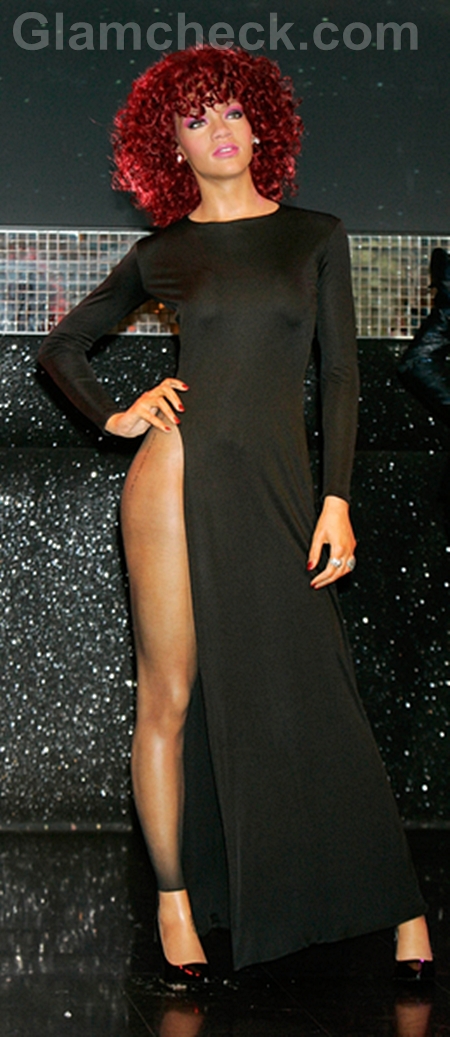 The wax figure dons a full-length black gown with sleeves and a right side slit that starts at the hip, plus sheer black leggings. The wig chosen for the statue is a shoulder-length and curly in a red that the star is partial to.
You know you've made it when Madame Tussauds decides to immortalize you in wax. So for all her accolades, this is still a big deal for the young singer. Congratulations, Rihanna!
Image: P R Photos