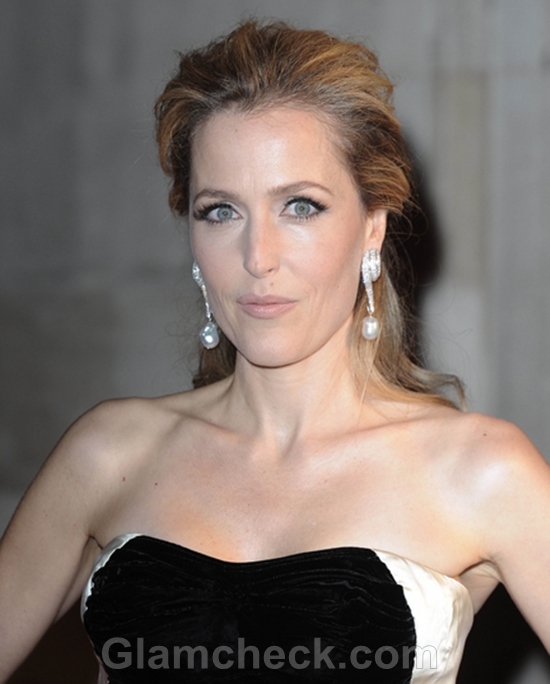 Gorgeous Gillian Anderson looked like a goddess as she arrived for the 55th annual Times BFI London Film Festival Award at LSO St. Lukes in London on October 26. The former X-Files star is also a judge at the festival.
The multi-award-winning actress donned a strapless, full-length gown which was black on the front and white on the back. Strapless is a great choice for Gillian as it displays her toned shoulders and arms to perfection. The gown was flowy, but not overly so, with clean lines and a fairytale charm. She looked confident, successful, elegant, and graceful.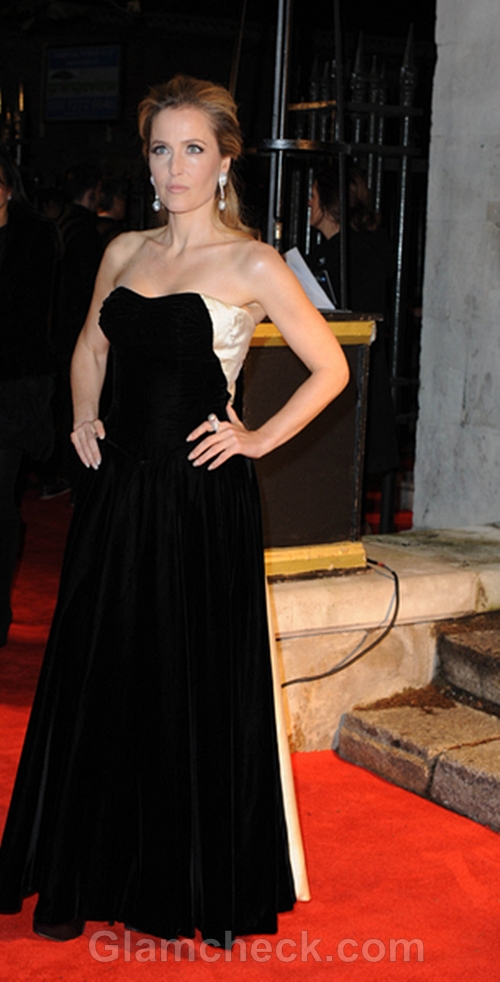 The only accessories she wore were a pair of exquisite dangle drop diamond earrings with a unique shape and a large diamond ring on her left hand. Her hair was tied away from her face in a simple do, but it looked very stylish and was the perfect choice for the ensemble. The hair left loose at the back was soft, wavy, and slightly curly.
Gillian went with natural makeup that was executed perfectly, with mascara defining and opening up her pretty eyes.
The 43-year-old looked stupendous. She has always had a very sophisticated personality and this dress does a great job of truly accentuating that. The gown fits well, does full justice to her figure, and the clever play of black and white colors make it a dream to wear.
Get The Look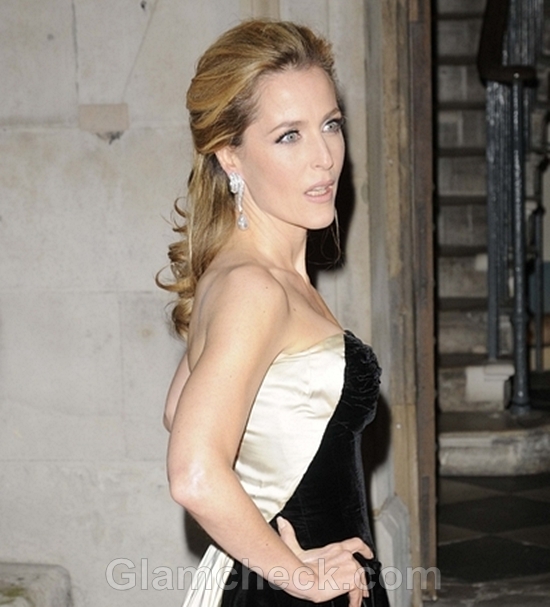 Strapless gowns are quite versatile. A full-length strapless gown like this one can be teamed with some more bling if you want to look glamorous. Or it can be subtle and quietly confident with just an accessory or two like Gillian. A full-length strapless gown is best reserved for really formal occasions like a black-tie affair, gala, or ball. Wearing it to a less-than-formal event will make you look too out of place and over-dressed.
Image: P R Photos