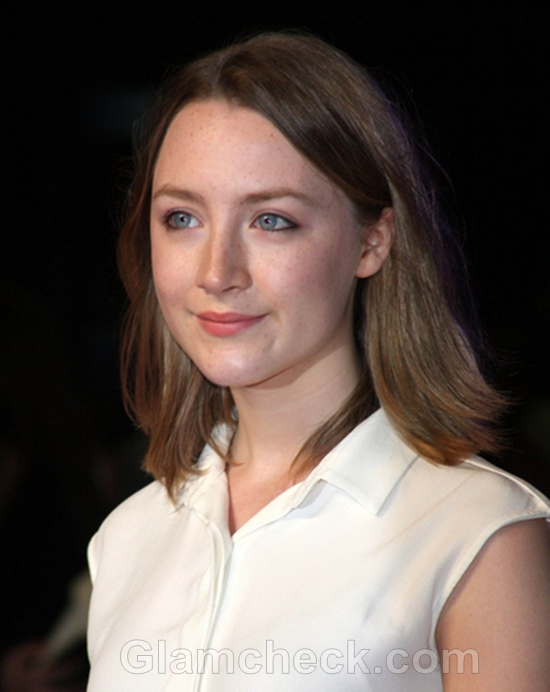 The highly-anticipated sci-fi film In Time premiered in the UK at Curzon Mayfair in Lontson on October 31. Most of the celebs attending the event were decked in their best as they competed for attention from the cameras. But not all. American-Irish actress Saoirse Ronan was coolly aloof and practically oblivious to the media in casual attire.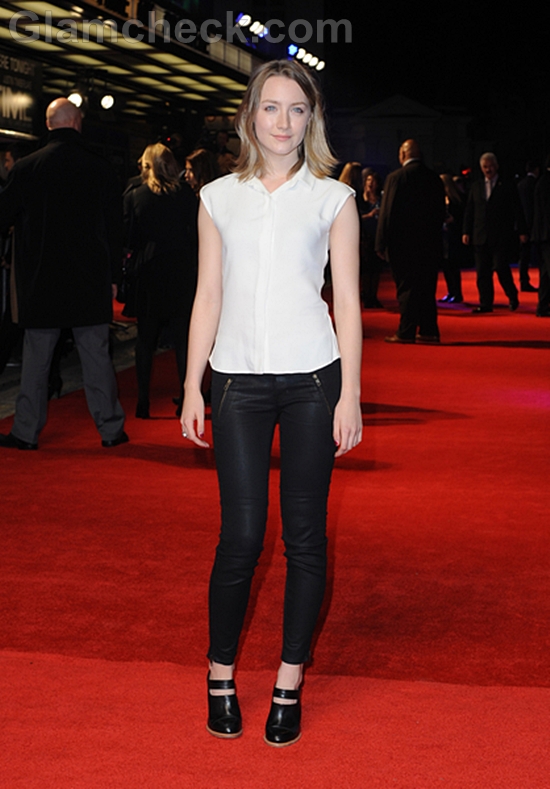 The 17-year-old wore a white sleeveless blouse by Jenni Kayne paired with a pair of skinny black pants by J Brand with zippers on the front pockets. She completed the ensemble with black wedge heels.
Saoirse wore no jewelry bar a ring with a blue stone. And except for some eye liner, her makeup was natural and minimal, allowing the freckles of her Irish heritage to show. Quite a pleasant surprise in an industry that will only accede to the beauty of flawless skin. Shows that the girl's got a good head on her shoulders. Her hair left loose, parted to the side and tucked behind her ears made her look even more youthful and casual, as did her red nails.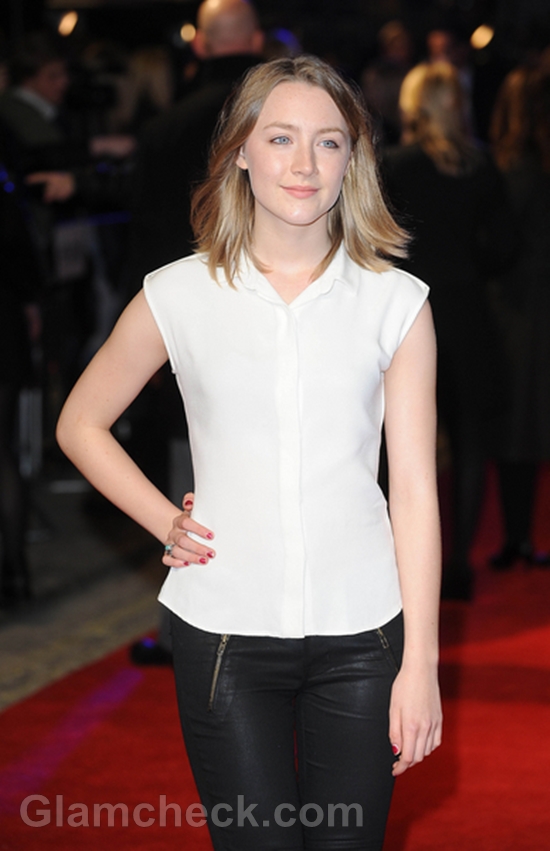 It goes without saying that the outfit is far too simple for the red carpet – it's great for hanging out with friends at the corner pizza store – but not a star-studded event. Nevertheless, the blouse is kinda dreamy and makes Saoirse look her age. It's a welcome respite from all the other teen celebs who dress up to look older. We're glad to see someone who is no hurry to grow up. Kudos, Saoirse, for sticking to your guns.
This ensemble has a lot of potential. A blazer or a long jacket would really have spruced this look up. A stylish up do and a little more makeup would also add some much-needed glamor. Try some strappy heels after a pedicure to give it an edgy touch.
Image: P R Photos