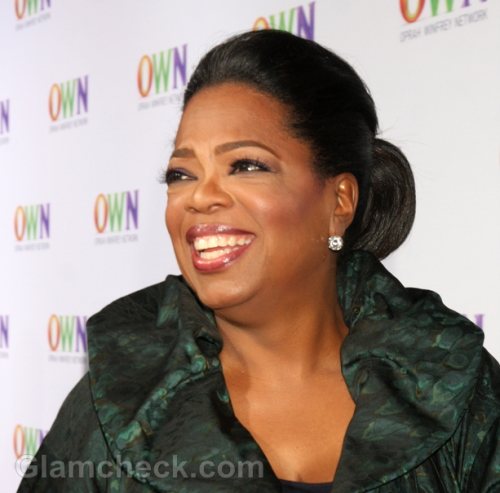 TV mogul Oprah Winfrey is returning to what made her famous – she is all set to launch a new talk show series that interviews celebrities in their own homes.
Winfrey retired from her uber-successful The Oprah Winfrey Show earlier this year after 25 years to start her own TV network OWN . And now she will host Oprah's Next Chapter for OWN starting in January.
This will be a new take on the talk show, interviewing celebs at their homes rather than in a studio. The series will start on January 1 with an interview with Steven Tyler of Aerosmith at the rocker's home in New Hampshire.
Winfrey said that that after 25 years in studio chairs, she is now having more fun than ever as she gets to travel and to talk to people that she is really interested in.
Other celebs that will be interviewed on the series include director George Lucas and actor Sean Penn.
Image: Shutterstock