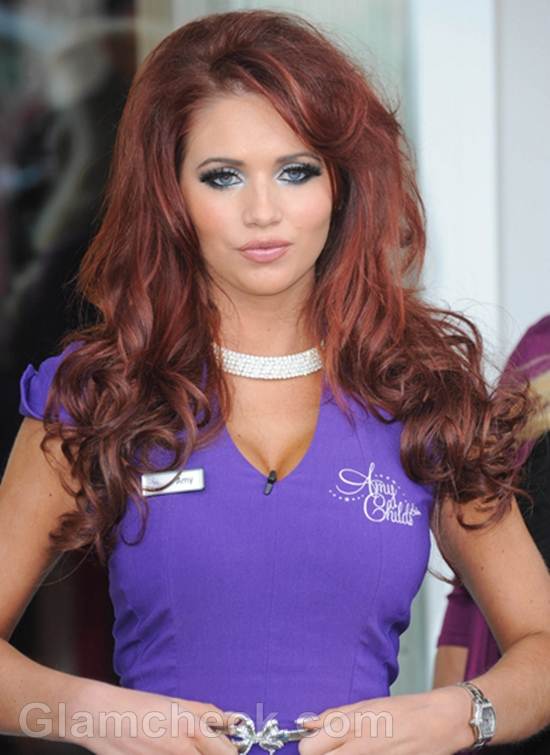 Former The Only Way is Essex star Amy Childs' much-awaited salon finally had its grand opening on November 24 at Unit 1 Wilsons Corner in Brentwood, Essex. It was quite a turnout as her celeb friends and ex-boyfriend showed up to support her new business venture.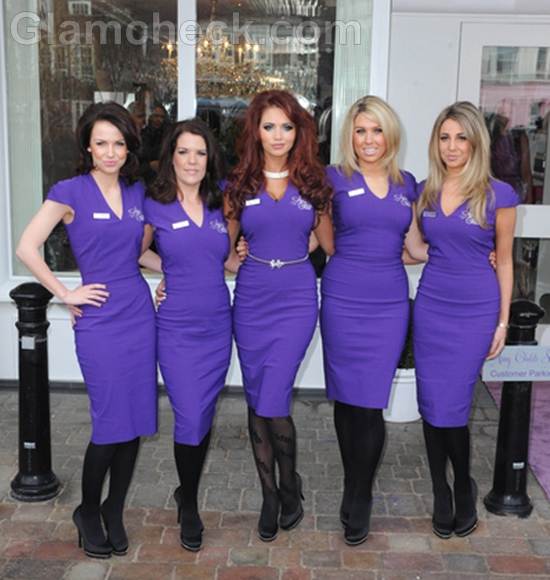 Amy and her staff were dressed in identical cap-sleeved purple fitted dresses, black stockings and black pumps. But Amy stood out, of course, as she added a silver belt to her outfit, a string of bunched pearls around her neck, and she wore patterned stockings instead of plain ones. She also had her fiery red hair in curls while the rest of her staff were more conservative in that aspect. And her makeup was also quite sassy, with false eyelashes, dark eyes, and hints of subtle color on her cheeks and pouty lips.
The uniforms and ensemble present a well-groomed and capable image, and that bright shade of purple will soon be associated with Amy Childs Salon. The salon will offer all kinds of beauty services including fake tans and Amy's famous vajazzles.
Image: P R Photos