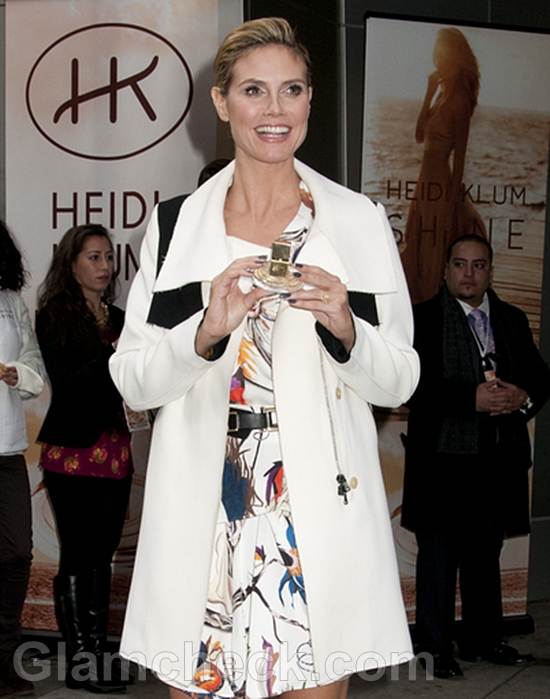 Supermodel Heidi Klum continues to promote her new fragrance Shine in New York City. The 38-year-old launched her new perfume at Walgreens Times Square on November 30 looking as gorgeous as ever.
Heidi wore a flirty white dress with colorful flower motifs that fell to just above the knees,. Her slim waist was accentuated by a slim black belt with a silver clasp. She completed her ensemble with a white coat the same length of the dress and a pair of leopard print heels. The only jewelry she wore was her wedding ring.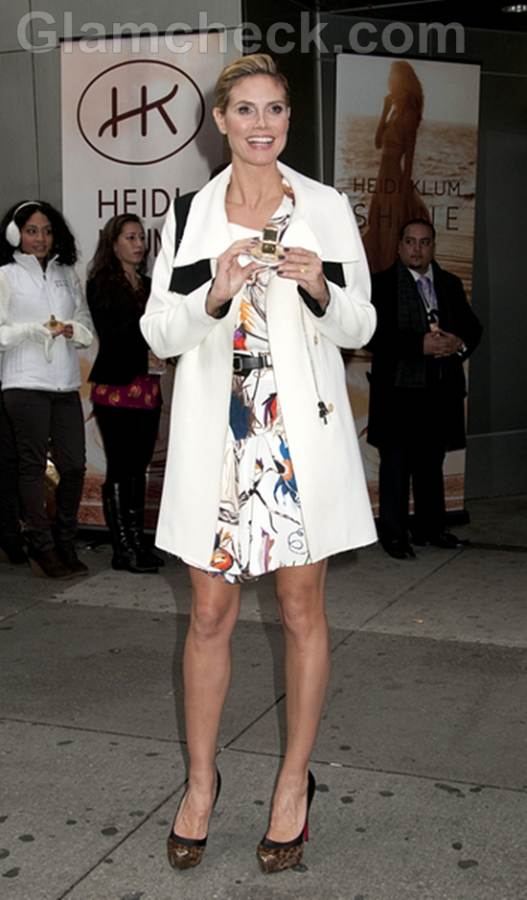 Her long wavy, blond hair was pulled back in a simple updo, and her makeup was natural with gentle peachy hues on her cheeks. The mother of four looked fresh, fun, confident and absolutely stunning as always.
Getting back to Shine, the fragrance has notes of pink peppercorn, mandarin and pear. Heidi said that she wanted the aroma to be feminine and sensual, while still exuding luxury. She will continue with promotional gigs in New York for the rest of the week.
Image: P R Photos