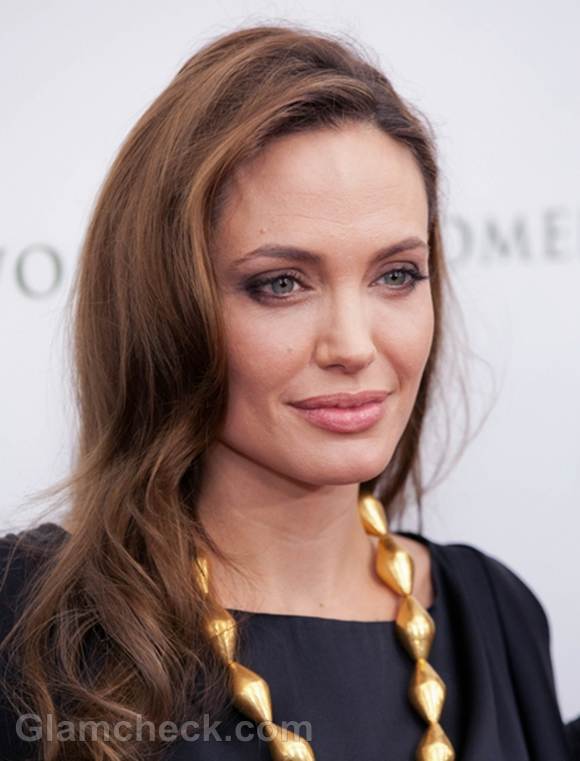 As she premieres her directorial debut – In The Land of Blood and Honey – at the School of Visual Arts in New York City on December 5, Tomb Raider star Angelina Jolie must have been at least a little nervous. But the 36-year-old oozed nothing but ease, confidence, and ethereal beauty as she posed for photographs and talked about the movie. And her stunning ensemble for the evening reflected that.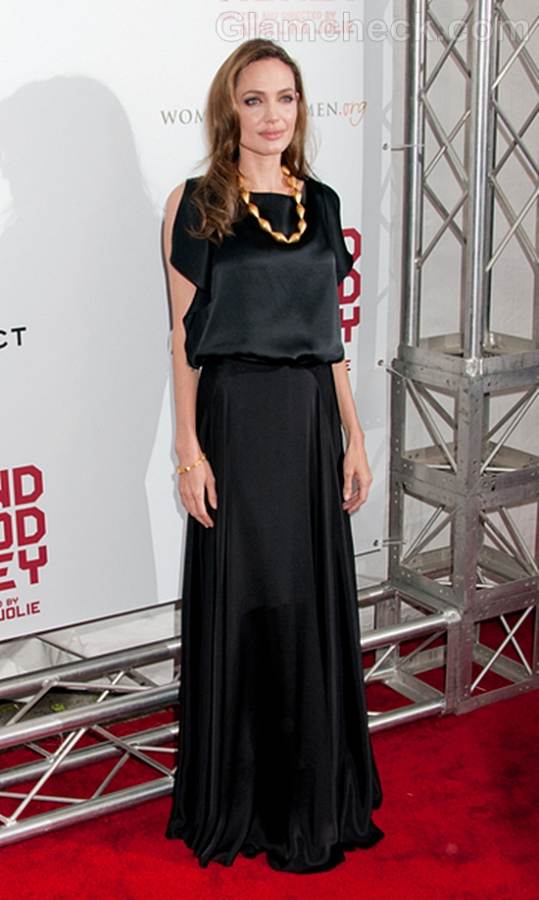 Angelina wore a floor-sweeping liquid silk skirt by Ralph Lauren paired with a black top by Joseph. Both were loose-fitting and her uber-slender frame was both downplayed and emphasized by the effect. So while her curves were not highlighted in any way, the silhouette of the dress and the way it falls on her reminds you of how delicate her figure really is under all that gorgeous fabric.
Off-setting the black superbly were her gold necklace and slim bracelet from Offra. She also wore shoes by Cole Haan, although it was hard to get a glimpse of those under the skirt.
Does the most beautiful woman in the world need makeup? Only if it's natural. The beauty did indeed keep all her makeup to a minimum, even her mascara was barely there. She didn't need a fancy hairdo either, opting instead to leave her brown hair loose.
This mother-of-six looks more than sensational. She transcends all possible efforts at description and is in a league of her own when it comes to style and beauty.
Image: P R Photos