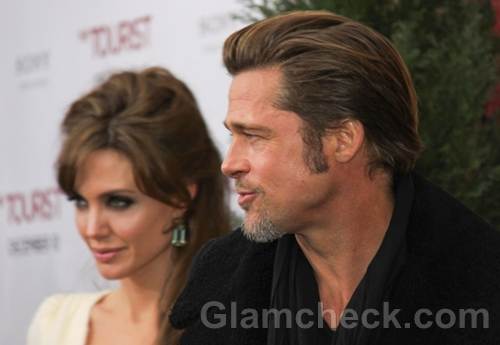 Power couple Angelina Jolie and Brad Pitt are starting an AIDS clinic in Ehtiopia, which is where their adopted daughter Zahara is from, so that she will always remember her African roots.
Brangelina adopted Zahara Marley in 2005 and Jolie said that they are building a clinic for AIDS and tuberculosis in the name of the six year old in the same way that they established the Maddox Chivan Children's Center in Cambodia when their oldest adopted child Maddox was born.
Their other adopted son, Pax, will soon get a medical center in his name in his native Vietnam.
Jolie reveals her plans to start such programs in her adopted children's countries in an upcoming interview with Anderson Cooper. She said that each of her children would eventually take responsibility for the clinics in their name so that they remember where they came from.
Jolie and Pitt have three biological children too – daughter Shiloh, 5, and twins Vivienne and Knox, 3.
The full interview with Cooper will air on his daytime talk show on Monday.
Image: P R Photos