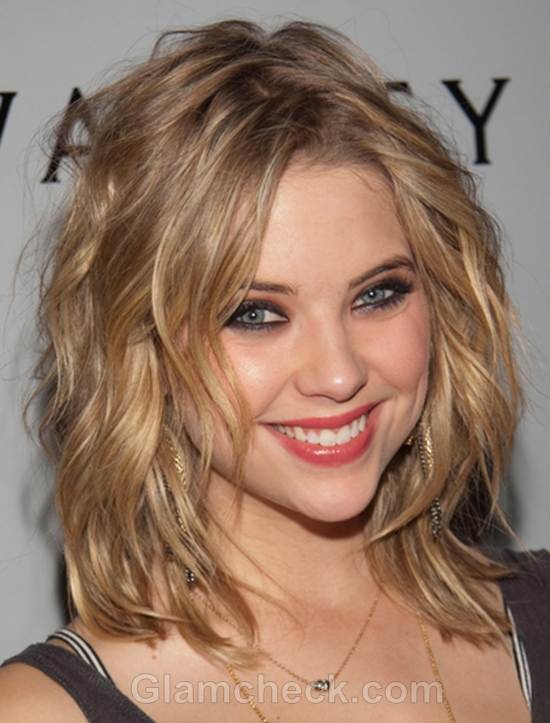 This Pretty Little Liars star turned 22 on December 17. And she brought in her birthday in style at Vanity nightclub at the Hard Rock Hotel and Casino in Las Vegas, Nevada. We're talking about blond bombshell Ashley Benson who sported a sexy outfit and a brand new haircut for her birthday bash.
She wore a sleeveless, sheer, grey tank-top with black and white striped bra showing through, paired with black, skin-tight leather pants. She carried a large black clutch purse and completed her outfit with blue open toe heels and bright pink nail polish that added a wonderful burst of color that instantly spruced up the grey and made it look more youthful.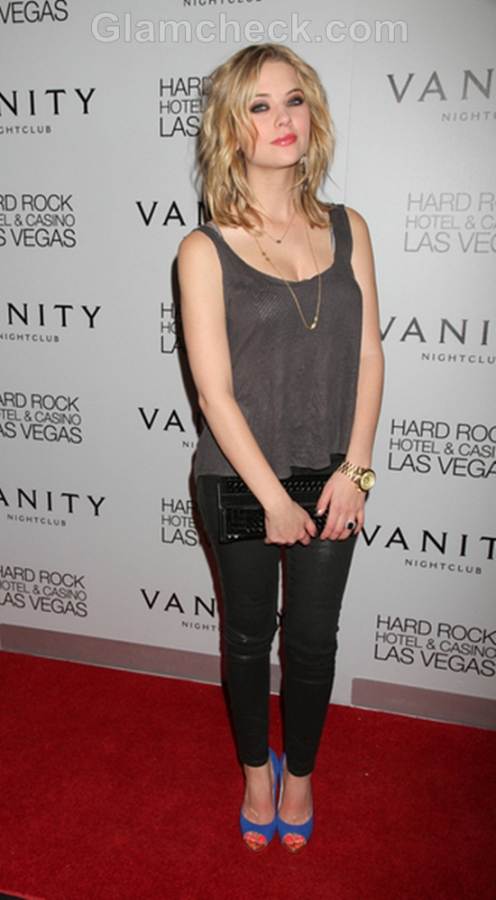 She wore some simple jewelry to add sparkle to her look – a long gold chain and a shorter silver one with a tiny pendant, dangle gold and black earrings, a black-stone ring on her left hand and a bulky gold men's watch.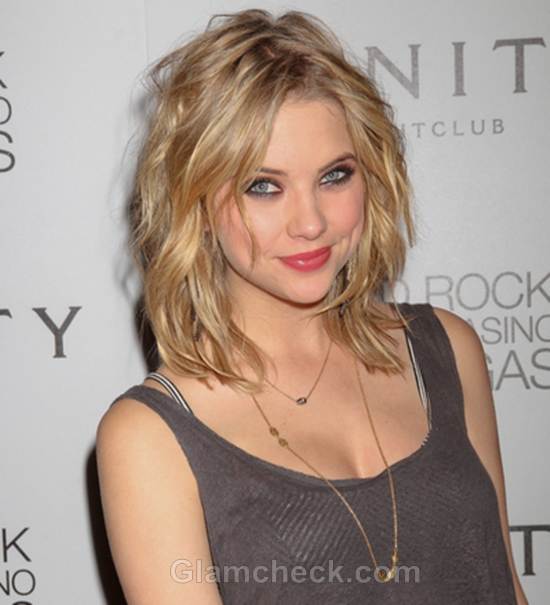 Her makeup was blushing pink hues on her cheeks, subtle pink lip gloss,  and dark eye makeup that really made her blue peepers pop. Ashley cut her hair for the big night. Her blond locks had been chopped off to shoulder length and she left it loose, scrunchy and messy to show it off. Saucy when paired with those dimples and her cat-like eyes.
Get The Look
Add color to a monochrome outfit to make it youthful and fashionable. You can opt for just a splash of color with a scarf or headband or you can go for a burst of it with a pair of loud-colored shoes. Another way to add color is by accessorizing with a trendy bag in a hue that is too wild to wear in an outfit.
Image: P R Photos