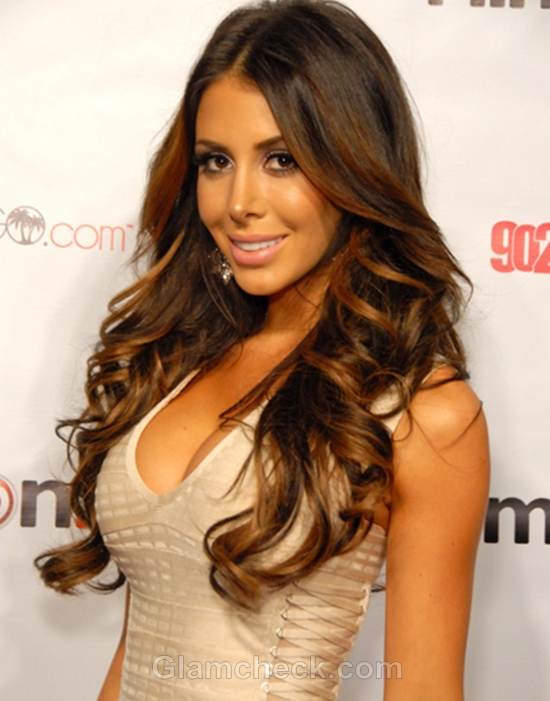 Model and swimsuit designer Jennifer Stano David made sure that she looked like a knockout for the grand opening of her husband's 90210GO Boutique at the 90210GO Store in Beverly Hills, California on December 15. She wore a short bandage-style dress with a plunging neckline that left no room for guesses about what she looked like underneath her clothes.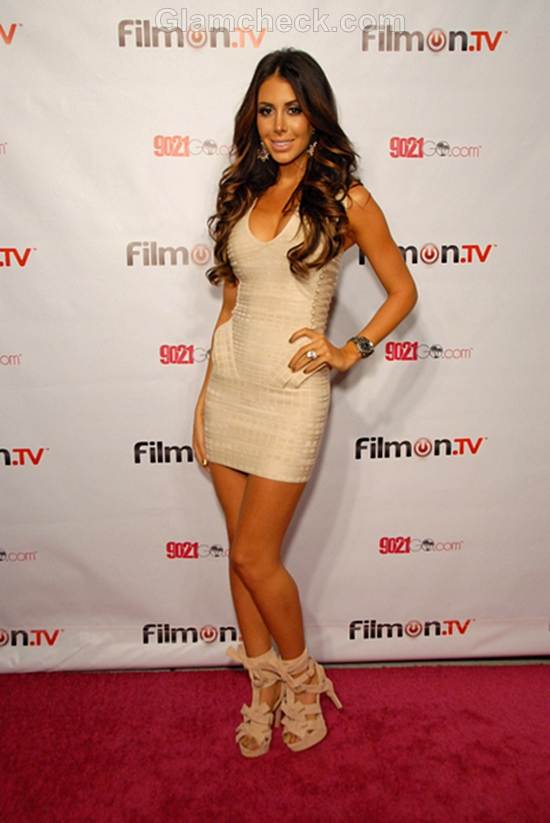 Her drop-dead figure was poured into the sleeveless little number which fit her snugly and gave her an athletic, sporty look. The corset detailing along the side of the dress gave it an extra helping of sex appeal.
Jennifer accessorised with a men's watch, glittering dangle earrings, and Greek-styled high heels that wrapped around the ankles. Her highlighted hair was parted in the middle and the ends were done in big curls. Her makeup was natural with just a little mascara to accentuate the eyes.
Get The Look
You do not have to shy away from a bandage-style dress if you do not have the perfect figure. Yes, you should be comfortable, but a well made bandage dress will fit your contours just right and you won't feel like you are on display. Bandage dresses are not tight, they're snug, and there's a difference between the two as anyone who has bought the perfectly-fitting pair of jeans can testify to. So if you want to make an impression and have the confidence or just sheer stubbornness to try something new, put on a bandage dress at your next outing and rock the party.
Image: P R Photos