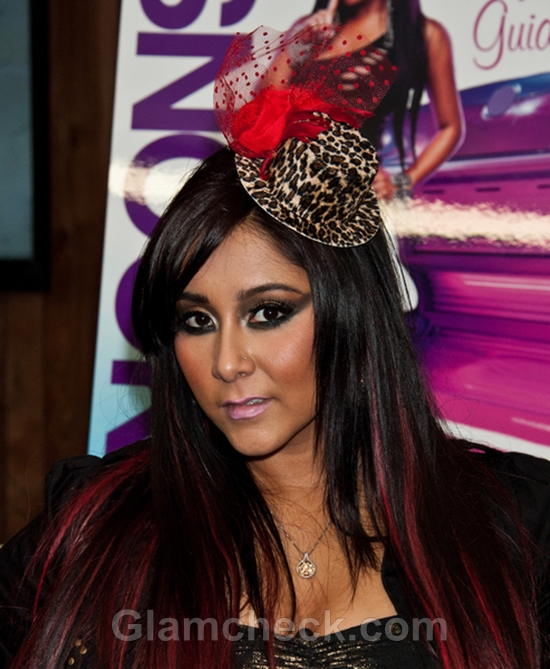 In 2011, it looked like Nicole Snooki Polizzi would storm the retail sector with her line of exclusive Snooki-styled clothes, eye-wear, totes and and slippers. But now it seems that the self-proclaimed guidette is being sued for $7 million by the very people she teamed up with to bring her business plans to fruition.
A report in Footwear News states that Polizzi will be taken to court by SRG Ventures for entering negotiations with other licensing companies, and for not keeping her end of the deal as per her contract. But this is not the first time that SRG and Polizzi have butted heads. The Jersey Shore star herself filed a suit against SRG in October in a bid to terminate her contract with them on the grounds that they had violated the financial terms of the deal.
SRG has not ventured any comments on the ongoing case. But a rep for Snooki said that she does not agree to the allegations made by SRG and that she will have her say in court.
Image: P R Photos