Another year has almost come to an end. Just a few more days before we ring in a new one. Is it just me or did 2011 go by really fast? Or maybe it just feels that way because so many events this past year have seared themselves into our memories and it feels like only yesterday that they happened. We're still talking about many of 2011's top news stories.
We saw a royal wedding, an earthquake, a fight against corruption, and some celebrities made headlines for all the wrong reasons. There were also several medical breakthroughs, one of which is still making waves. Here's a quick recap of the top 2011 news, just in case you missed something, or if you've been living under a rock for the last 12 months.
Earthquake in Japan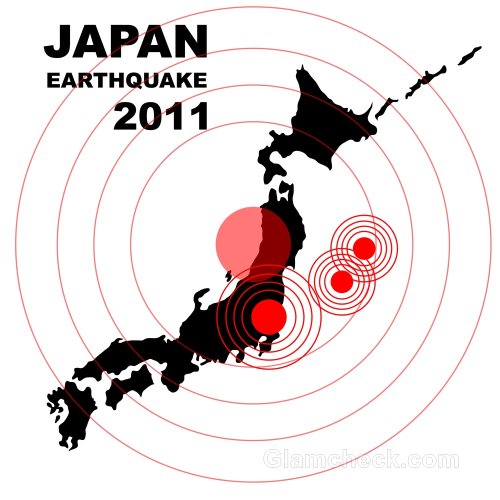 On March 11, 2011, an earthquake that measured 8.9 on the Richter scale (for the uninitiated, that's really quite high) hit the coast of Japan and caused terrifyingly large tsunamis to sweep right across the northeastern coast, leaving death and devastating destruction in its wake.
People are still missing, thousands are dead and they're still uncovering bodies. Thousands more are injured and are recovering in makeshift hospitals if they're lucky. The damage is widespread, and the nation still needs help. There's no electricity or water, and transportation is non-existent.
This was the fifth worst earthquake ever recorded.
The Royal Wedding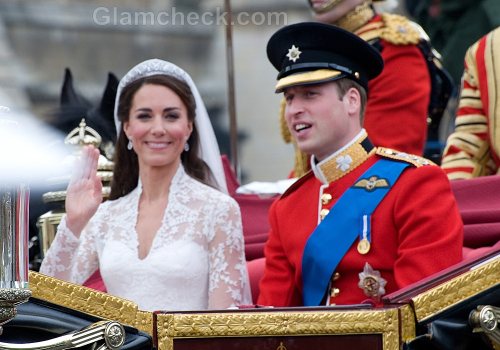 April 29, 2011. All across the world, people awoke at odd hours of the night or took time off work to catch the live telecast of one of the most talked about events in history. Young girls sighed and old men shed a tear as young Prince William, oldest son of the late and well-loved Princess Diana, wed commoner (now Duchess of Cambridge) Kate Middleton at Westminster Abbey after 10 years of courtship.
Over one million people lined the streets of London that day, and more than half the world tuned in to the live telecast. The world's fascination with fairy tales and royalty was evident in the months leading up to the grand day. This was hardly a wedding, it was a grand production surpassed only by international events of great magnitude like the Olympics.
Also making waves – and almost stealing the show – was the bride's sister, Pippa Middleton. Her snug white bridesmaid's dress brought attention to her well-formed derrière, which led to a spurt in bottom enhancing cosmetic procedures in England and around the world. Quite an unexpected by-product of a wedding.
Anti-corruption Drive With Anna Hazare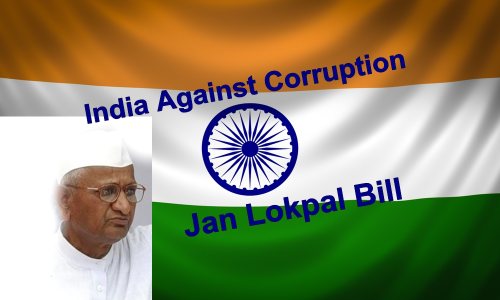 Africa had apartheid, America had civil rights, Ireland had Brit invaders. All countries have fought for basic rights and freedoms. After their fight for independence that came to a successful end in 1947, India is now battling another – the rampant corruption that infests the highest and lowest echelons of the Indian government.
Steam-rolling the campaign was social activist and veteran freedom fighter Anna Hazare. Young and old alike have supported his cause and have called for a tighter rein on government officials and a greater need for accountability. The battle has begun. And from the immense support that this campaign is receiving from the common man, perhaps Hazare will get his way after all.
Controversies
Troubled Lindsay Lohan in Rehab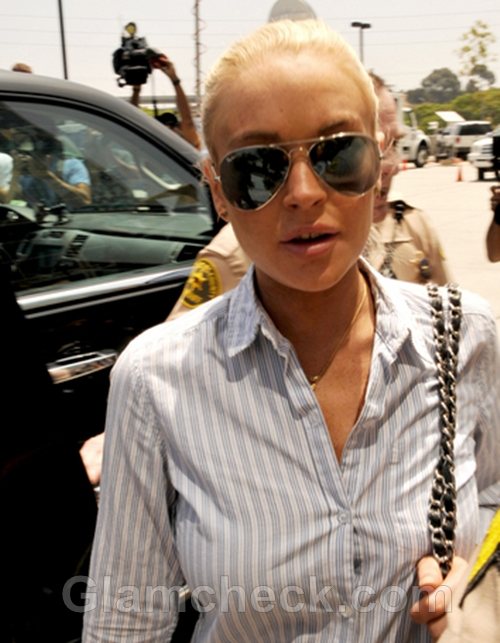 Who would have thought that the adorable freckle-faced skinny pre-teen who played twins in Parent Trap would turn out to have so many problems. Lindsay Lohan has been in and out and in and out of rehab in 2011. You can see how badly it has affected her body. She looks scarily skinny, giving stiff competition to her sister Ali.
She was also arrested and found guilty of shoplifting, jailed for a few hours, made to undergo therapy, and do community service by a stern judge who told her to either buckle up and take her sentence seriously or she would be jailed for three months. Lindsay completed her community service hours. And she seems to be doing well with the therapy. But is this real and will it last or is it just a last desperate attempt to stay out of jail? Only 2012 will tell.
Dior designer John Galliano's racist remarks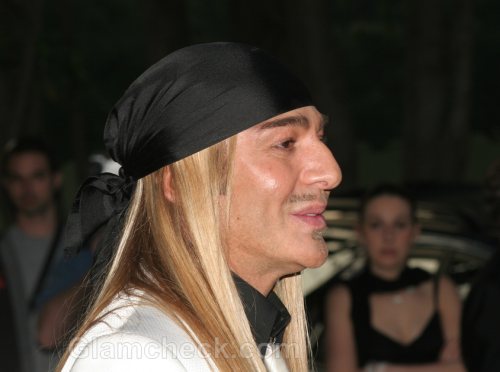 March 1, 2011: Brit designer John Galliano was in the news for the worst reason. He made racist and deeply disturbing anti-semitic remarks  to guests at a cafe in a drunken rant where he said he loved Hitler. A patron took a video and posted it online, where it went viral for the next few weeks.
Dior fired Galliano after the incident. Sidney Toledano, president and CEO of Dior, released a statement saying that Galliano had been fired for his racist remarks and that both Toledano and Dior firmly condemned Galliano's comments, and that they are in absolute contradiction to the values upheld by the House of Dior.
Galliano was convicted for his anti-Semitic comments and the the sentence was a fine of EUR 6,000.
Kim Kardashian's Shotgun Divorce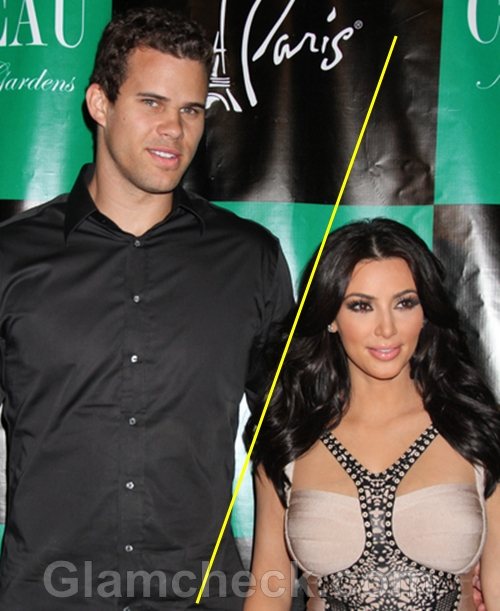 There have been marriages that lasted longer than 72 days, but rarely have they been as controversial or publicized as Kim Kardashian's marriage to NBA star Kris Humphries on August 20, 2011. On October 31, 2011, Kardashian filed for divorce citing irreconcilable differences as the cause.
Humphries seemed genuinely shocked when he heard about the divorce. He has since been in legal battle with Kardashian and is contesting the divorce, asking for an annulment on the grounds of marriage by fraud.
A source close to the Kardashian clan has claimed that Kim had her doubts about spending the rest of her life with Kris just days before the wedding, but a discussion with her family made her go ahead with  it anyway since the TV network that airs the Kardashian reality show Keeping Up With the Kardashians had already paid them a huge amount of money to tape the wedding.
Kardashian's former publicist has also claimed that the marriage was nothing more than a publicity stunt.
Deaths in 2011
Elizabeth Taylor (1932 – 2011)
Yesteryear beauty Elizabeth Taylor breathed her last on March 23, 2011 after complications arising from congestive heart failure. She had been ill for several years before her death. She was 79 and had been hospitalized more than 70 times since the age of 20.
Taylor was one of Hollywood's icons. Her grace, beauty, style and skills were applauded and admired even by the younger generation. And her death has not diminished her appeal in the least. In fact, just a few days ago, her jewelry auction broke world records for bringing in a whopping $137.2 million in just two days, making it the most valuable private jewelry collection ever to go under the hammer, and making it the most valuable jewelry sale in the history of auctions.
This legend will live on forever.
Osama Bin Laden (1957 – 2011)
One of the FBI's Most Wanted Terrorists was finally brought down in a sting operation that led to his being killed on May 2, 2011 at the age of 54. Many were grateful and breathed a sigh of relief on hearing the news. But there are supporters who mourned the death of the Islamic fundamentalist who created Al Qaeda.
M F Husain (1915 – 2011)
Much-maligned and controversial artist M. F. Hussain succumbed to a heart attack in London on 9 June, 2011. The talented painter was 95.
Although of Indian origins, Hussain was not appreciated in his own country because his nude depictions of Hindu goddesses in his paintings was not well-received by many. After several court cases and death threats, he left India, never to return to home soil.
He took refuge in the more-welcoming parts of the world, mainly Dubai and London, but traveled extensively right until he died.
Ryan Dunn (1977 – 2011)
The 34-year-old who brought us such memorable and hilarious reality TV shows as Jackass met his end in a violent car crash in Pennsylvania on June 20, 2011. Police reports state that Dunn was inebriated when he was driving, and going at very high speeds in his Porsche 911.
Amy Winehouse (1983 – 2011)
Lindsay Lohan had a tough year and survived it. But not all were so lucky. Troubled singer Amy Winehouse was found dead in her house in London on 23 July, 2011. The cause of her death is reported as being due to a very high alcohol content, but it has been speculated that it had something to do with a drug overdose as well. The soul singer was just 27.
Steve Jobs (1955 – 2011)
Techies, geeks, and Apple lovers around the world were left in shock and mourned for weeks after Apple founder Steve Jobs passed away from complications of cancer on October 5, 2011 at the age of 56. Jobs brought us Apple – a company that is in a league of its own and unmatched by other companies that try to emulate its gadgets, and Pixar animation studios – which have been responsible for some of the best animated movies in the last two decades.
The world has lost a visionary.
Jagjit Singh (1941 – 2011)
Gazal singer Jagjit Singh was only 70 when death came knocking at his door. The music composer, singer, and activist suffered two brain hemorrhages before he died. He underwent surgeries and was on life support for some time, but did not make it. On October 10, 2011, his battle for life came to a bitter end and the world bid goodbye to the Gazal King.
News in the World of Medicine
There were undoubtedly dozens of medical breakthroughs made in 2011 that will be of help to all of humanity. But the one that you should really sit up and take notice of is the accomplishment of a successful transplant with an artificial organ.
World's First Artificial Organ Transplant
On July 7, 2011, a replacement windpipe was grown in a lab and successfully transplanted in a 36-year-old cancer patient. The pioneering surgery was led by Italy's Professor Paolo Macchiarini at the Karolinska University Hospital in Sweden.
An artificial windpipe was created by a team of scientists in London. The windpipe was then coated in the patient's own stem cells.
The advantages of this procedure are far-reaching – no donor needed, no risk of the organ being rejected, and a new organ needs only days to grow.
That's quite a resume for 2011, a year we won't soon be forgetting even though we will put it behind us soon.
Image: Shutterstock, P R Photos