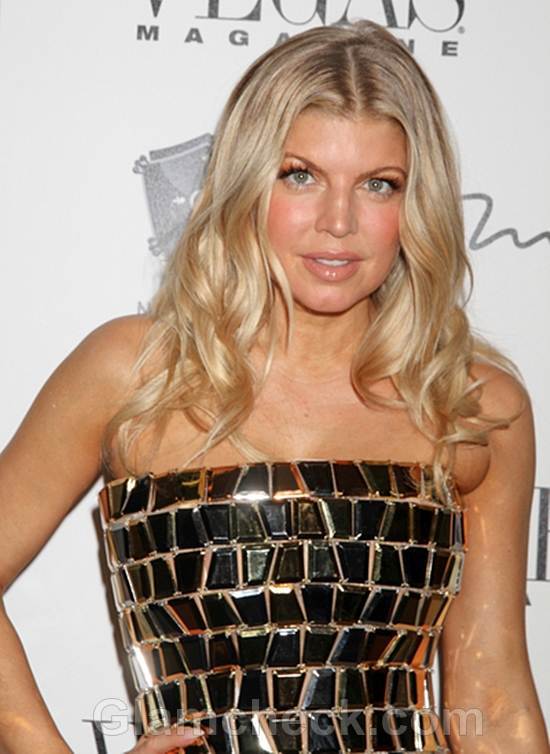 Singer Fergie hosted a New Year's Eve bash at the Premiere of 1Oak Las Vegas at the Mirage Hotel and Casino in Las Vegas, Nevada looking like a million bucks.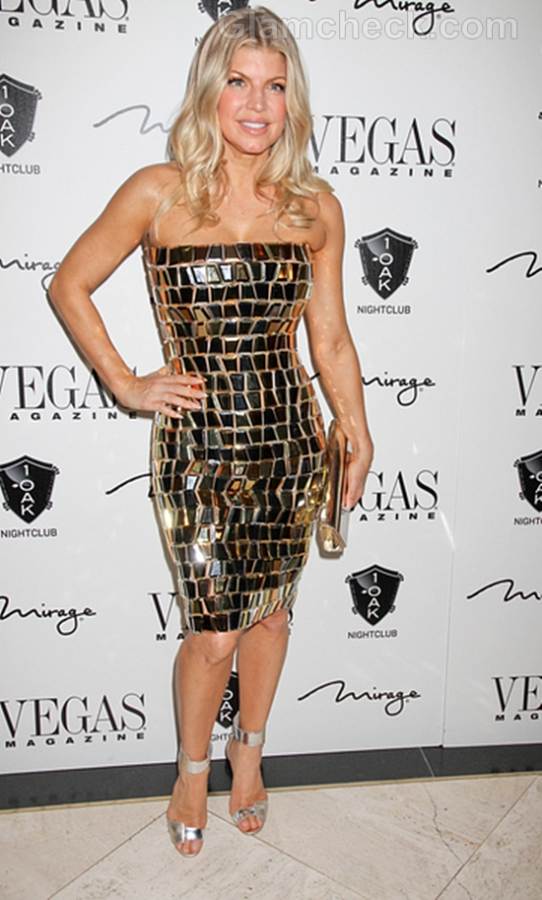 The 36-year old donned a gold sequined strapless gold dress by Nicolas Jebran that stole the show. Large quadrilateral jewels encrusted every inch of the shiny dress, reflecting light at every angle, making her shine with every step. This was truly an outfit made for a diva, and who better to model it than the Glamorous hitmaker.
A dress this stunning didn't need accessories, so she made do with just a gold clutch purse, and a pair of silver high heels with ankle straps.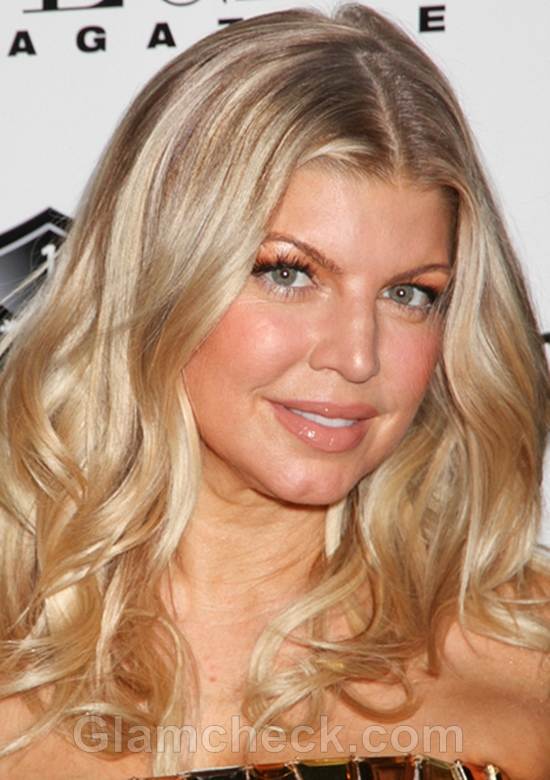 Fergie's long wavy blonde hair was parted in the middle and simply left loose to fall down her shoulders. Her makeup was natural, but she did go with some dark mascara and pink blush on her cheeks.
Get The Look
If you plan on wearing a gold or silver dress, your skin should be perfect because these colors do a great job of highlighting your features (and your flaws). So get that facial and body scrub going at least three days before you plan on donning the dress.
Another reason you want to look your best is because you will be the center of attention in a gold or silver dress. Now you might think this is a lot of pressure, but this is actually one of the simplest ways to look glamorous because it requires such little work. Just put on the dress with a pair of good heels and you're done.
Wear understated accessories. And go that same route with your hairstyle too. You want to let the dress stand out. So don't make the look too busy by opting for an intricate hairdo or glitzy bracelets.
Image: P R Photos