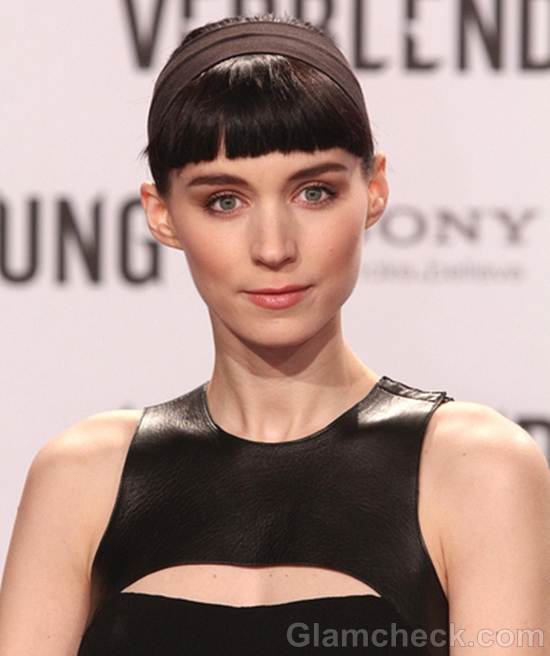 As promised, here's Rooney Mara in another delectable number as she continues promoting "The Girl With the Dragon Tattoo" across the European continent. This is a mere 24 hours after her stunning appearance in Madrid. The 26-year-old made an excellent choice with this black maxi dress by Michael Kors as she attended the Germany premiere of the movie in Berlin, Germany on January 5.
The sleeveless dress was cut to knee-length on the front, giving it an edgy, modern feel. Adding to this effect was the cutout on the chest of the dress. She paired the gown with black open toe high heels by Nicholas Kirkwood.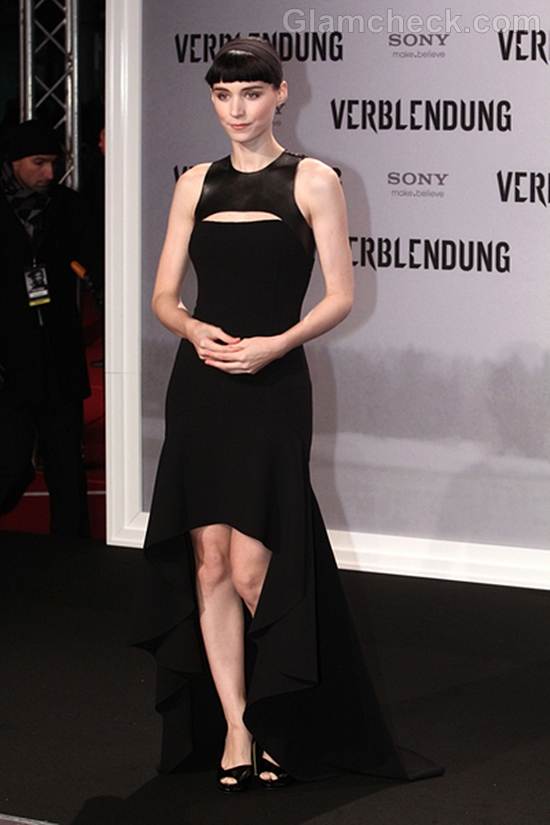 Rooney's hair was done in a sleek low updo, with her short bangs, equally sleek, combed down the front. She wore a brown head band which contributed to making her hairstyle more interesting.
Just like her makeup in Madrid, Rooney went with the nude look again. This actually made the dress stand out even more, and the blackness of the ensemble in turn lent her pale white skin a luminescent glow.
From head to toe, Rooney's look is timeless. She looks like a modern day Audrey Hepburn, and we're pretty sure Ms. Hepburn would agree and approve.
Get The Look
A maxi dress is a wonderful addition to your wardrobe. It suits women of all ages, no matter what their height or body type. But of course there are different types of maxi dresses so you have to get the ones that suit you.
When wearing uber-stunning clothes like Rooney's maxi dress, it's always best to keep your jewelry to a minimum. But you can glam up your look in a number of other ways if you wish. For example, you can add a bold belt with this dress for a super-chic look. Or carry a tote bag to accessorize.
Image: P R Photos