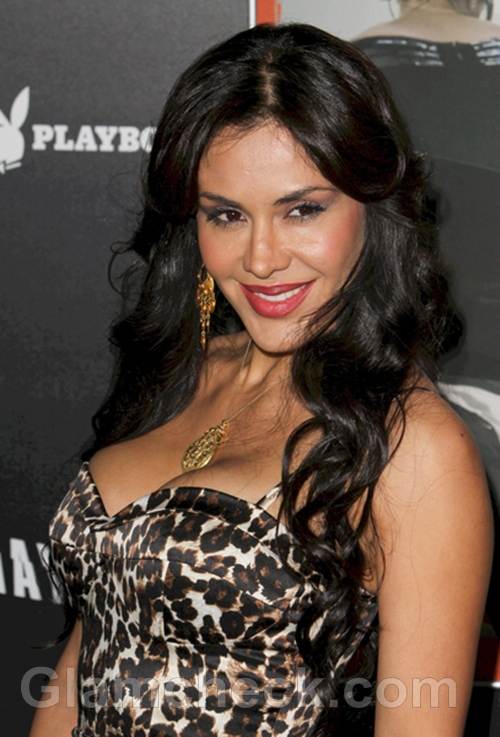 Bolivian actress Carla Ortiz made a wild entrance at the Los Angeles Premiere of Haywire which was screened at the DGA theater on January 5. The 35-year-old wore a tea-length dress with an animal print pattern – a titillating take on the elegant dress style which is usually associated with modesty.
The dress had spaghetti straps which were all but hidden under her long black curls, giving the figure-hugging outfit an even sexier look because of the illusion of being strapless. She accessorised the dress with a slim black belt, strappy black heels, a gold clutch, a gold necklace with a large pendant, and gold dangle earrings. We think this awesome look would have looked oodles better if she'd ditched the bling though.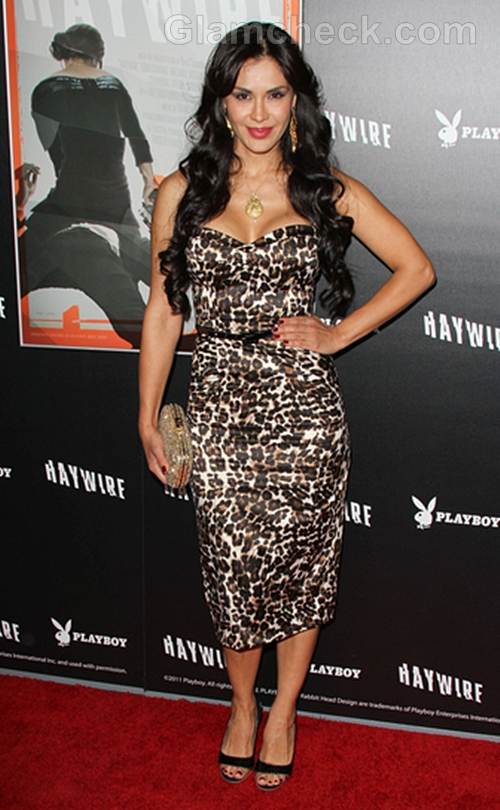 Carla had her long brown hair center parted and left loose to fall in brilliant curls down her shoulders. The dusky beauty went a little heavy with the makeup – red lips, blush, and subtle cat's eye makeup. She also had slashes of red on her nails to add to the sexiness of this wild ensemble.
Get the Look
Animal prints are a wonderfully simple way to look hot and naughty. Sport an animal print blouse, pants, jumpsuit, dress, bag or scarf to immediately raise the temperature in the room.
But be sure to wear an animal print piece where it is suitable. Avoid this at work, unless it's something small like a scarf. Animal prints look way better at night than in the day time.
Image: P R Photos