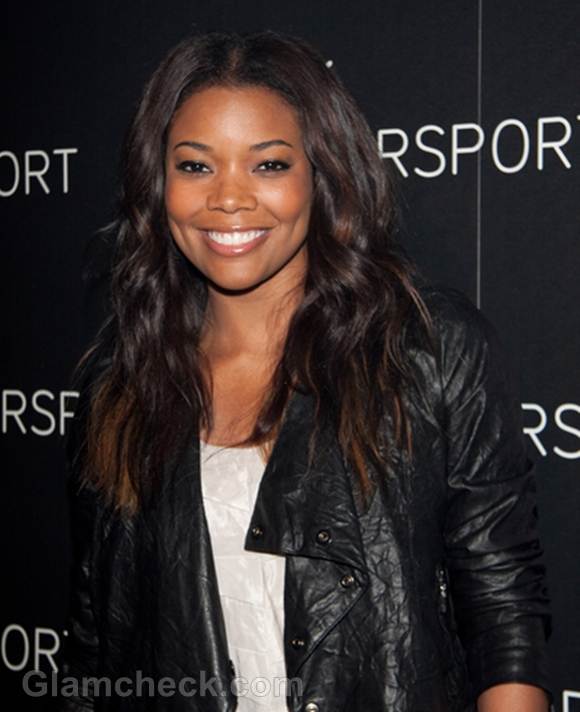 Actress Gabrielle Union was spotted at the Performance Motorsports Garage in Las Vegas, Nevada on February 13 as she attended the PUMA Motorsport Launches New Partnerships event.
The 39-year-old made sure that her outfit reflected the grit and style of the big brand.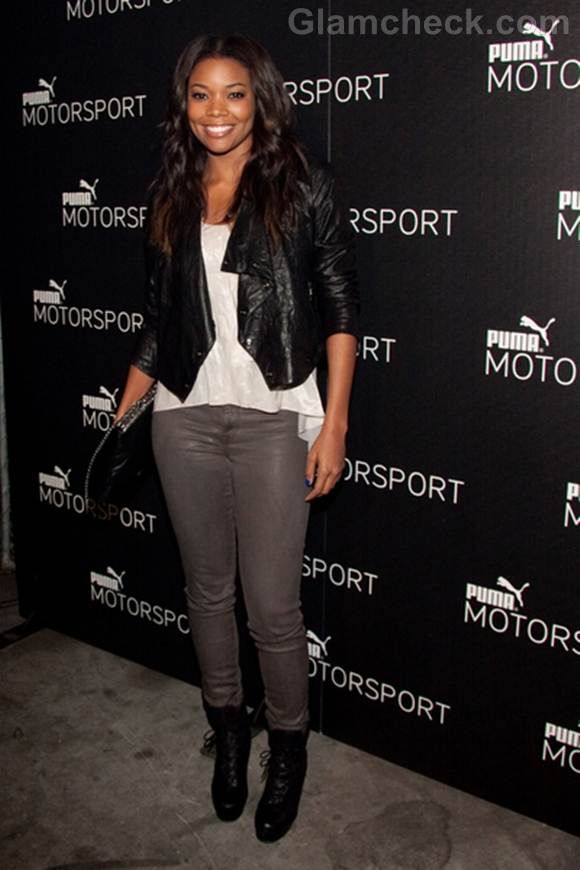 The defining point of Gabrielle's ensemble was a short, draped-style crumpled leather jacket with three quarter sleeves. It had a sporty look that suited the testosterone-infused event. Underneath, she wore a loose white blouse with a scooped neckline that was the most feminine aspect of her entire ensemble. She completed her look with fitted grey jeans, sexy motorcycle boots and a large black clutch with a metal zipper
Gabrielle's hair was center parted and the highlighted tresses were left loose to show off her new hair weave. Her new hair weave is so interesting that TSA officials stopped her at the airport a few days ago and gave it an extra pat down as she went through the gruels of airline security. Well, we would have wanted to touch it too. The relaxed, soft waves give her locks volume and make her seem very girly. The dusky beauty needed only lip gloss and mascara to give her look the finishing touch.
Get The Look
This is a look that is trendy but yet quite versatile. You can pair a sober outfit with a leather jacket and take the feel to a whole new level. Try this one at work if you want to stand out. Wear it to the coffee shop to get noticed by the boys. Or just throw on this practical but fashionable ensemble for a comfortable night out with the girls.
Image: P R Photos