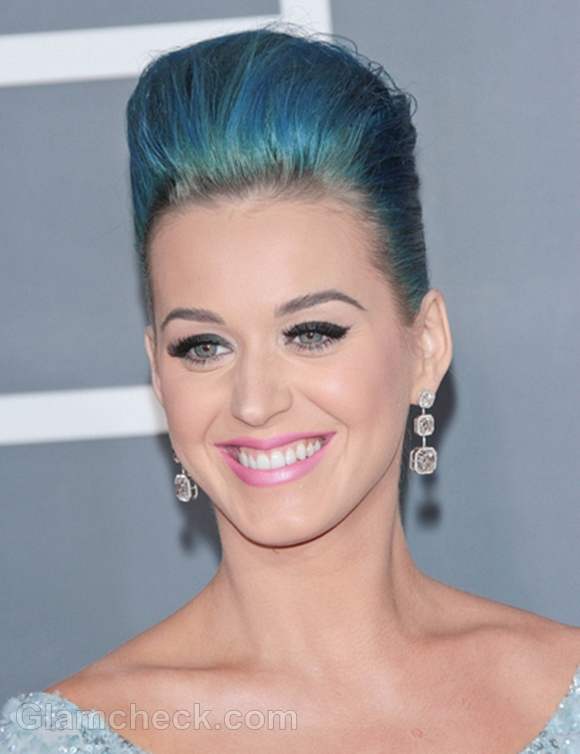 Singer Katy Perry seems to be filling the void from her failed marriage with her love for the color blue. Evidently, she's coming back with a bang after the depressing months following her split from ex-husband Russell Brand. Arriving at the Staples Center in Los Angeles, California on February 12 for the 54th Annual Grammy Awards, Katy looked like she'd stepped out of a beloved fairytale.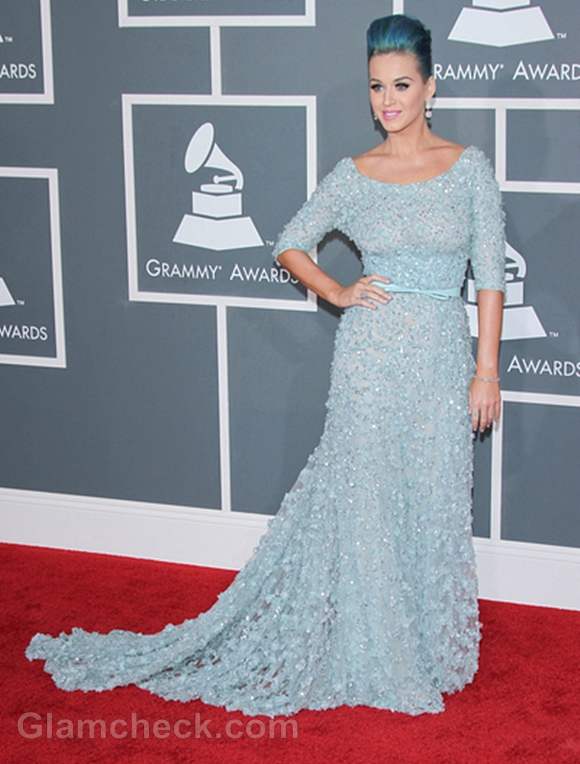 The 27-year-old wore a floor-trailing beaded blue dress by Elie Saab. The icy blue color of the dress was a brilliant match for her candy blue hair color. Featuring arm-length sleeves, a scooped neckline and a ribbon belt, this dramatic princess gown suits the flamboyant star to a T.
What can be more suitable for a princess than the fiery sparkle of a diamond? Katy's outfit was accessorized with a delicate diamond bracelet, a diamond ring and diamond-encrusted dangle earrings that made her look plush, glamorous and luxurious without making her seem pretentious.
Katy's blue hair was done up in an uber elegant quiff while dark eye makeup with fake eyelashes highlighted her blue peepers. Barbie pink lips provided the only other splash of color to her amazing ensemble.
Blue overkill? Some might think so. But Katy's enthusiasm for the color is genuine and fun-spirited, not just inspired by another trend. Perhaps it is that very authenticity which makes this all-blue look hugely appealing on her.
This is the second burst of color we've welcomed with a standing ovation to the 2012 Grammy Awards red carpet. The first was model Amber Rose in her canary yellow gown. Who do you think does a better job of brightening up the otherwise somber red carpet?
Image: P R Photos