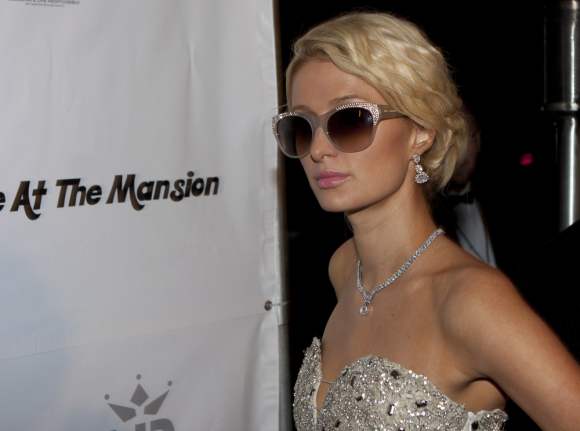 Not all celebs have it in them to hang out and dance after a grueling awards show like the Grammys. But socialite and hardcore party girl Paris Hilton wasn't one to shy away from the long night ahead. Armed with her charm and exuberance, she was one of the main reasons that the Grammy afterparty at the Playboy Mansion in Beverly Hills, California was such a booming success.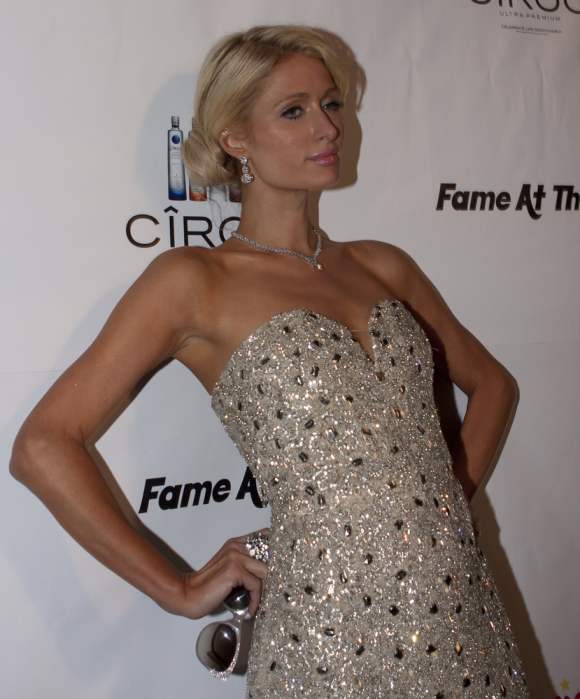 Paris changed from the goddess-like white gown she wore to the awards ceremony into a glittery silver frock more suited for a night of celebration. The fun-loving reality star donned a knee-length, strapless silver dress which was embellished with silver sequins and silver embroidery.
Her bling too was all shine and glitter with her diamond and silver necklace, dangle earrings and ring. And wouldn't you know it, she found a pair of sun glasses with jewel-encrusted frames to match the dress. Now that's Paris for you – she goes all the way to make an outfit work.
The slender blonde beauty finished her party-until-dawn look with a relaxed low bun, glossy pink lips and mascara.
Get The Look
A party is a great time to bring out your bling and try out a new, fun look. Most of us get into one style of dressing and tend to stick with it through the years, not bothering to even try something different. So if you've been thinking that you need to break away from your usual style of dressing, nothing like a party to kickstart that goal.
You may have never imagined yourself in a glittery, all-sparkle dress like the one Paris is wearing. But you'd be surprised by how great it will look and the compliments you'll get if you show off your new avatar – with hair and makeup to match, of course – at a work party, college reunion, or the social event of the season.
Image: Shutterstock