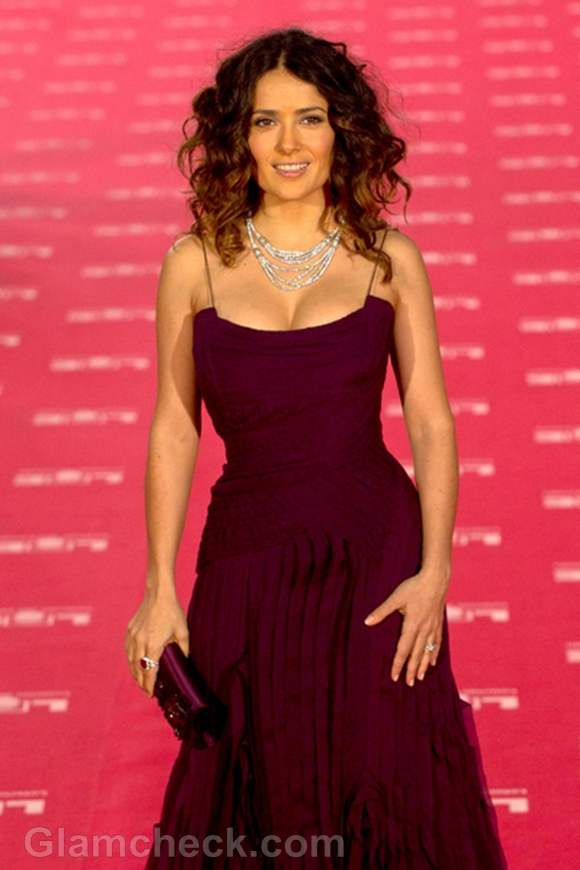 Mexican actress Salma Hayek is one of the hottest women on the planet. And when this 45-year-old hits the red carpet, we want front row seats. Can you blame us? Her mind-blowing hour glass figure is enough to make the boys drool and the girls go green with envy. Pour those luscious curves into a brilliant Gucci gown and we can't be held responsible for what happens after.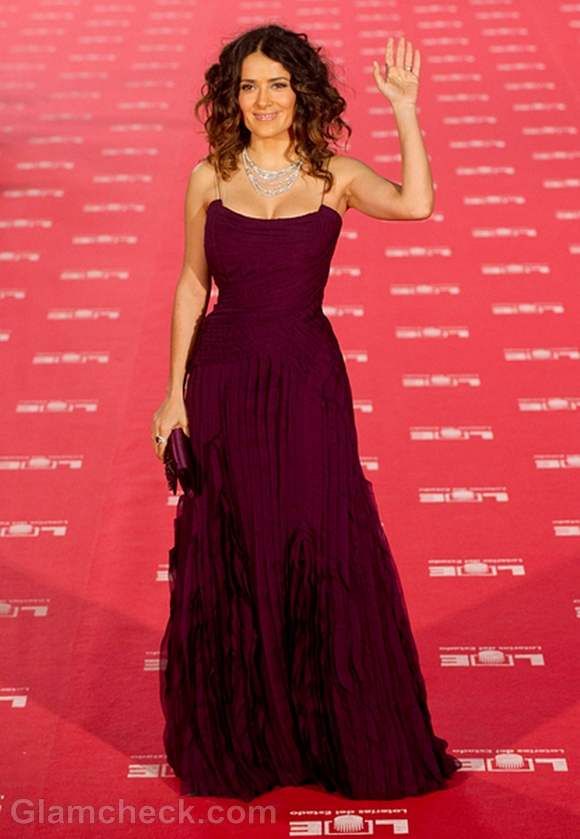 We're referring to the heavenly full-length creation that Salma wore to the 26th Annual Goya Awards which were held on February 19 at the Palacio Municipal de Congresos in Madrid, Spain.
The wine-colored dress featured a corseted bustier and a floor-sweeping pleated skirt. The thin straps of the dress had quite a task holding up her impressive curves while the corset did an excellent job of accentuating her figure in all the right places. The color of this gown makes Salma's dusky skin tone stand out beautifully. She looks bold, strong, confident and as gorgeous as ever.
Such a dress has to be highlighted with some pretty serious bling. And she had an exquisite layered diamond necklace do that job. She also wore a ring and carried a clutch which were the same color as the dress.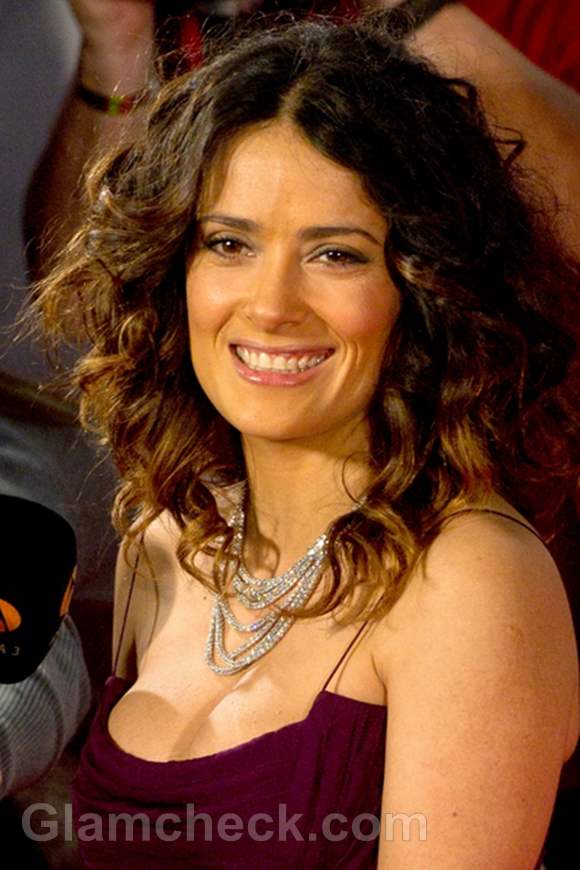 Salma's brown curly hair was left loose in wild abandon which only emphasized the sensuousness of the dress. The beauty did not require over-the-top makeup. She went low-key with soft pink lips, a little blush to put color into her cheeks and some mascara to open up her eyes.
Image: P R Photos