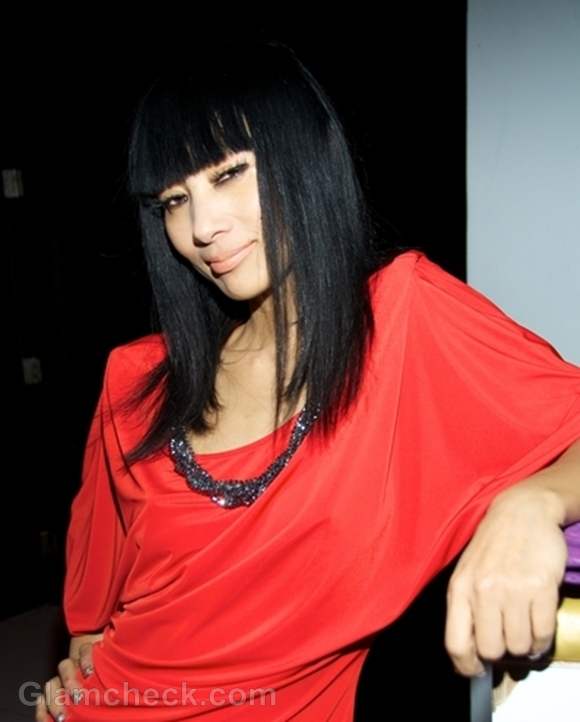 Always fashion-forward and attention-grabbing, Chinese actress Bai Ling was a head-turner yet again as she attended the 5th Annual TOSCARS Awards at the Supperclub on 6675 Hollywood Boulevard in Los Angeles, California  on February 21.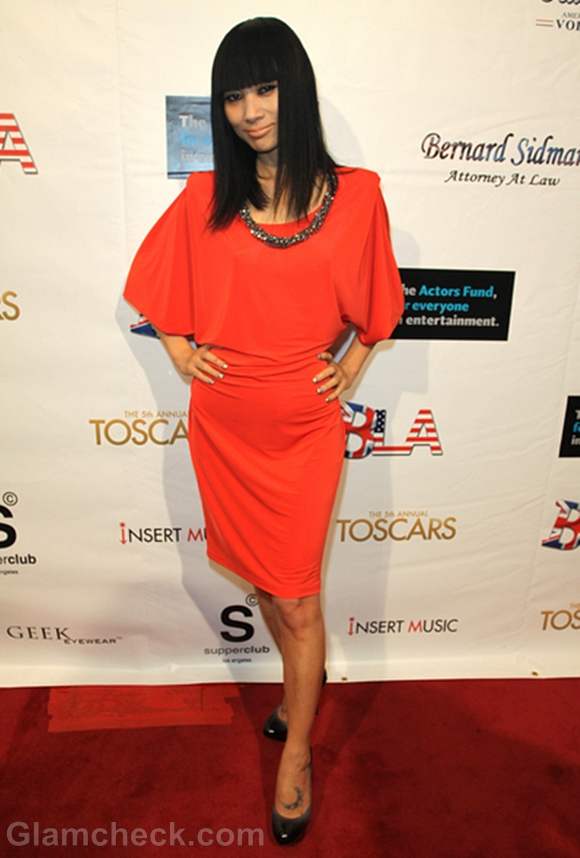 The edgy 45-year-old wore a knee-length, loose-fitting dress in a delightful shade of tomato red that brought to mind the color of the year – Tangerine Tango. She accessorized the vibrant number with a pair of shiny black heels and a thick silver necklace.
Bai Ling has always been known to enhance her appearance with more than just clothes and makeup. This time around, she went with a crescent-shaped tattoo on her foot and gorgeous metallic silver nail polish. A totally doable glamor tip – we love it!
With false eyelashes and mascara enhancing her pretty eyes and a subtle orange lipstick matching the dress, the brunette beauty looked deviously mischievous but very womanly too.
Her loose straight black hair and front-combed bangs completed her smashing red carpet look.
Image: P R Photos