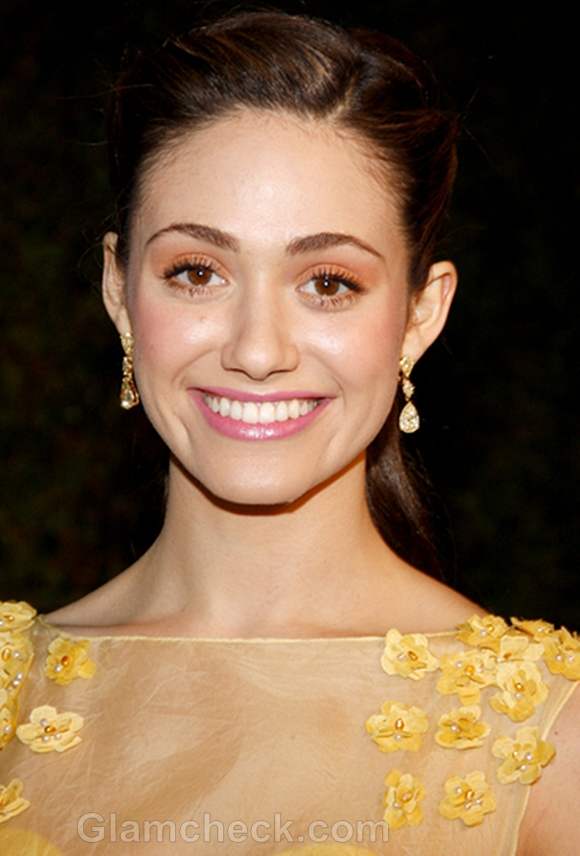 The pre-Oscar party is usually a pretty good indication of what we can expect at the Oscars. And if this year's turnout is anything to go by, we're in for a blast. Emmy Rossum in particular gives us hope for great things to come at the awards show on Sunday. The singer/actress wore a delightful yellow dress as she attended Global Green USA's 9th Annual pre-Oscar party in Avalon, Hollywood on February 22.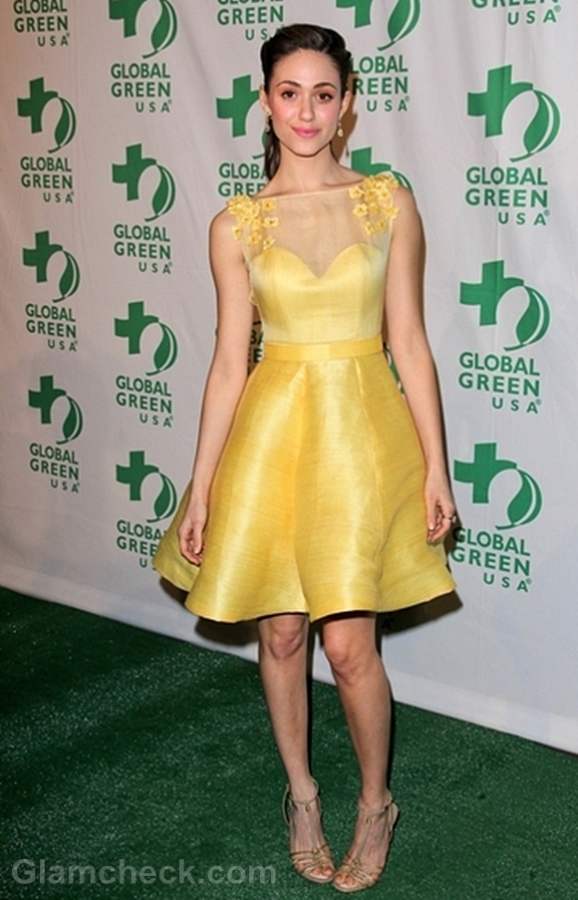 The 25-year-old wore a cheerful sun yellow dress with a sweetheart cut below a sheer neckline that featured floral embroidery on the shoulders. The skirt of the knee-length dress was full and flirty. Emmy accessorized with gold strappy heels, a gold ring featuring a knockout diamond as well as gold and diamond dangle earrings.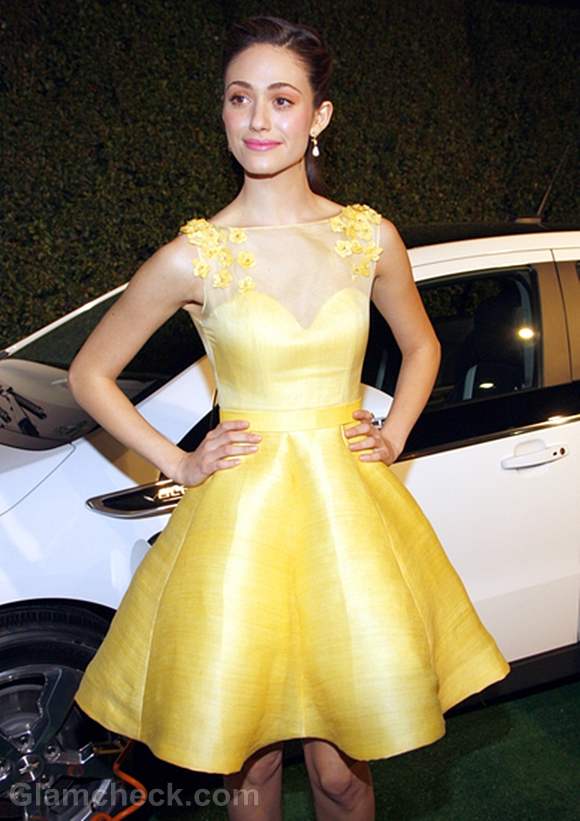 The fun dress designed by Oliver Tolentino is made of hemp and pineapple fibers, proving that natural is beautiful. Emmy's warm, charming dress was enhanced by orange eye makeup, pink lip gloss and mascara. The brunette's long, soft hair was pulled back in a simple but elegant do that highlighted her innocent beauty.
Image: P R Photos