With Oscar fever in the air, we almost missed some really cool outfits that made their way to the pre-Oscar events. Take model/actress Asha Lannin, for example, who sported a chic ensemble at the "The Gentlemen's Closet" 2012 pre-Oscar Gala presented by Chivas, Ekquality Style Hause and Styling the Modern Man at Siren Studios in Los Angeles, California on February 24.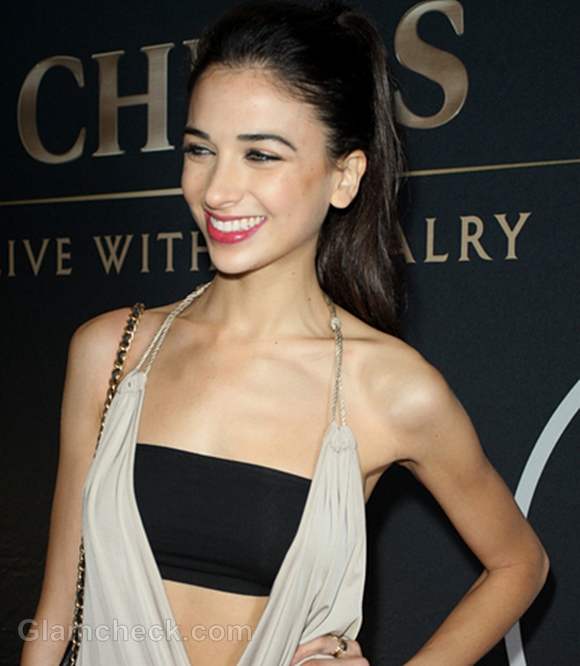 Asha, real name Natasha, sported fitted black leather pants that accentuated her toned legs to perfection. She paired them with a black tube top under a grey/beige draped halter blouse with a plunging neckline.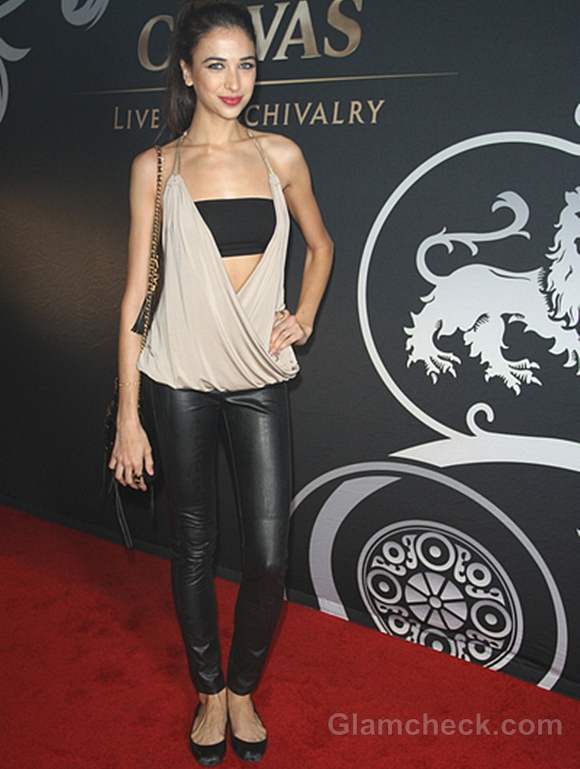 The outfit was accessorized with black ballerina flats, a gold ring on her left hand and a black one on her right. She also carried a black leather bag with a long gold chain strap.
Her black hair swept back in a simple high ponytail, she gave the finishing touches to her ensemble with red lipstick, black eye liner and some mascara. Also check out her baby pink nail polish. Really pretty!
Asha's look is comfortable and casual but stylish enough for a star-studded event like an Oscar gala.
Get the Look
When wearing muted colors like the top Asha has on, a good fashion tip is to choose a bold lipstick colour so you don't look washed out.
Can't do without your heels and wondering how Asha looks so confident in her flats? Check out the hemline of her pants. They don't go all the way to the shoes. Instead, they are tailored to about half an inch above her ankles. This gives the illusion of height and is a simple way to appear taller on days when you want to ditch your heels.
Image: P R Photos