Sure, white and black are considered the safe colors for any red carpet event. But that does not mean that the outfit will be free of flaws or that it will be a hit. It also does not mean that you have to play it boring if you wear these classic colors. Indeed, we saw some inspired Oscars 2012 red carpet color trends that make white and black bold, sexy and the undisputed rulers of elegance and style. Here are Hollywood's leading ladies at the Kodak Theater in Hollywood, California on February 26showing us how to rock white gowns.
Li Bing Bing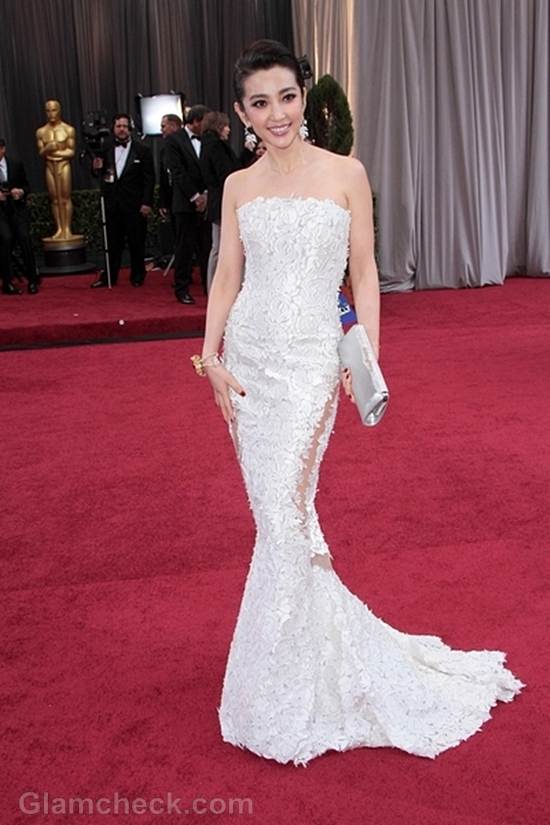 In her mermaid style Georges Chakra, Li Bing Bing's red carpet color trend is definitely one of the most memorable. The leaf detailing on the off-shoulder number makes the outfit look rich and luxurious. And the fit is simply divine! The dress looks like it's moulded to her body and the white makes her appear to be sculpted from marble. That's what you get when you put a hottie with a great bod in a superbly-tailored dress.
Milla Jovovich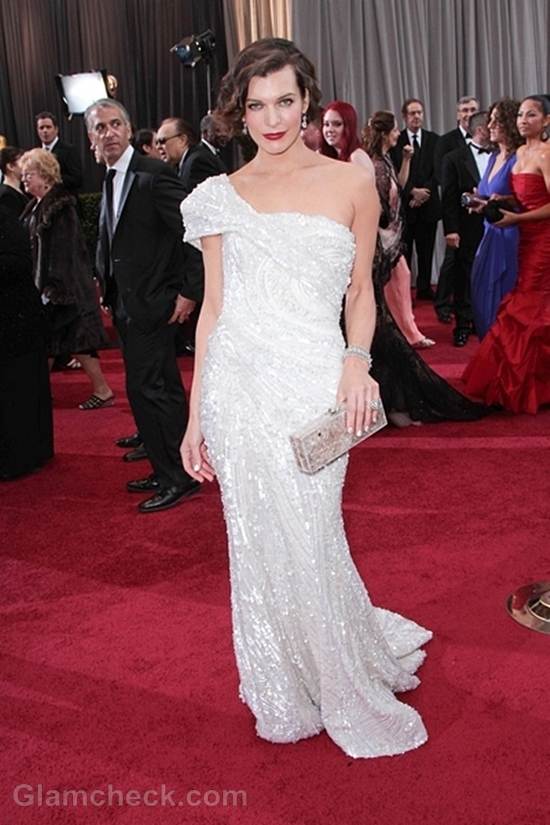 Classy but simply bursting with glamour, Milla Jovovich made sure that her first time at the Oscars would be one to remember. Her Elie Saab Fall 2009 Couture off-shoulder white gown was complemented by retro waves and bright red lips. Her whole ensemble just oozed sophisticated Hollywood diva. And you know it wouldn't have worked with any other color but white.
Robin Roberts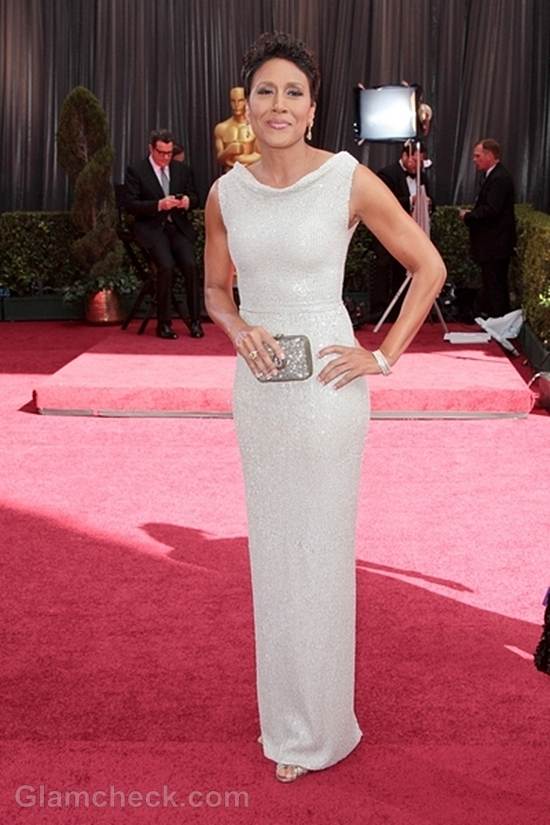 TV anchor Robin Roberts was suave in her white, sleeveless column dress with a cowl neck. She is the picture of elegance in the shimmery full-length gown and her sparkly silver clutch purse lends the dress all the glamor it needs to shine on the red carpet.
Rooney Mara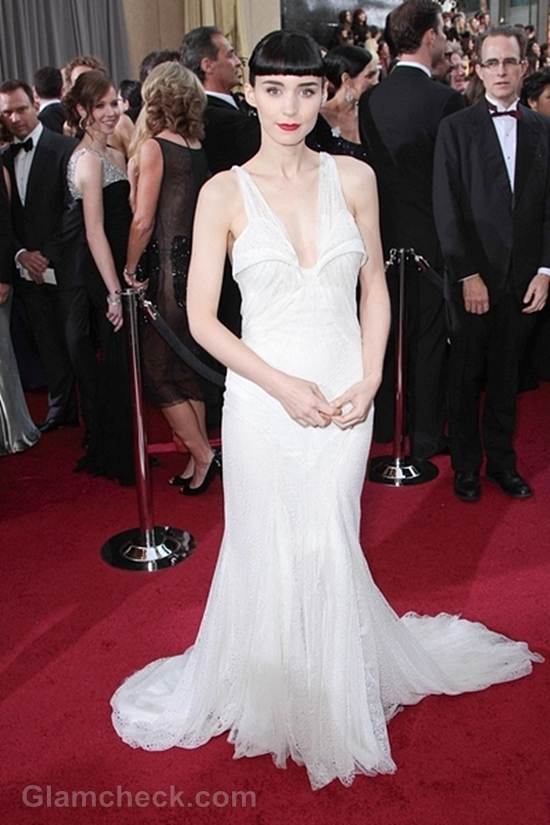 We were tipped off that Rooney Mara would be wearing Givenchy to the Oscars. But even knowing that did not take away from our delight with her ethereal white evening gown from the designer's Spring 2009 Couture collection. Don't you think Rooney's become the poster child for stylish red carpet outfits? She's never worn a bad outfit…
Shailene Woodley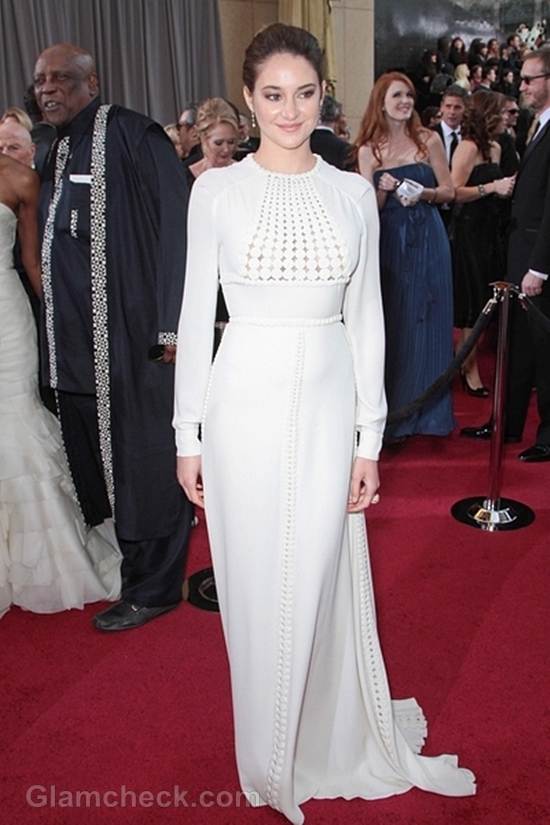 Shailene Woodley's dress may have made her look older than she is, but there's no denying that it's still quite beautiful. The full-sleeved, floor-sweeping white Valentino gown gave off a vintage feel with its tight neckline and puffy sleeves. The miniature cut-outs on the bodice and along the length of the dress broke the monotony of the plain white dress while still maintaining its virginal simplicity.
Sheila E.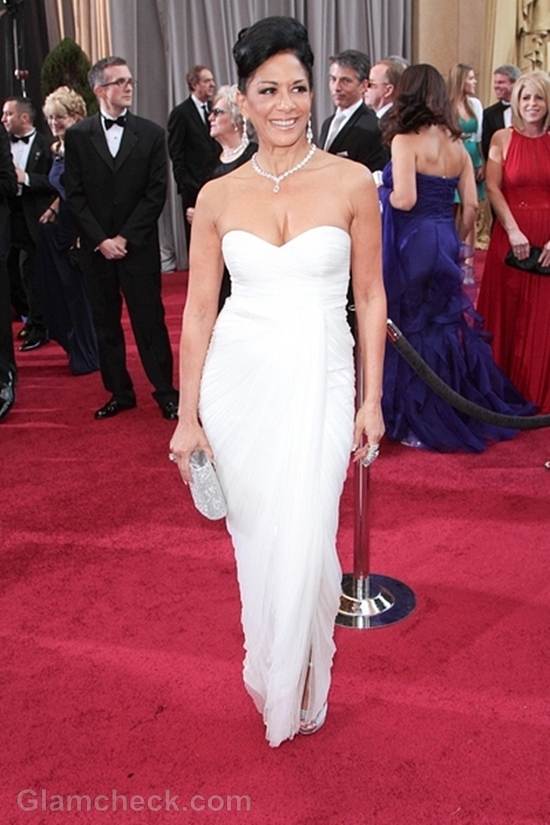 Ooh la la, Sheila E.!The legendary drummer was rocking in a pristine, off-shoulder white dress with a very low-cut neckline. The filmy fabric of the skirt clung to her legs and showed off the 54-year-old's still enviable figure.
Cameron Diaz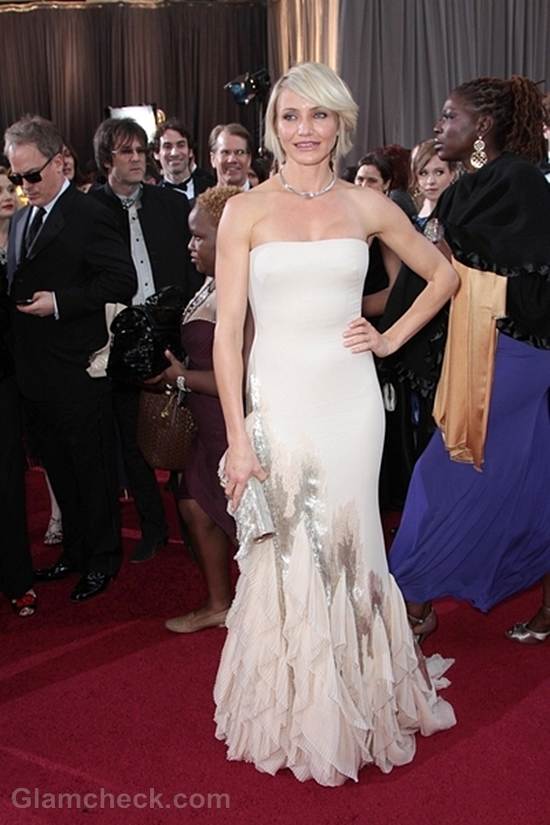 Zipped tight into a pale nude number that bordered on white, Hollywood sweetheart Cameron Diaz looked stunning. The bodice of the off-shoulder Gucci gown showed off her toned curves while the frilly skirt had silver accents that made the dress look like a dream.
Gwyneth Paltrow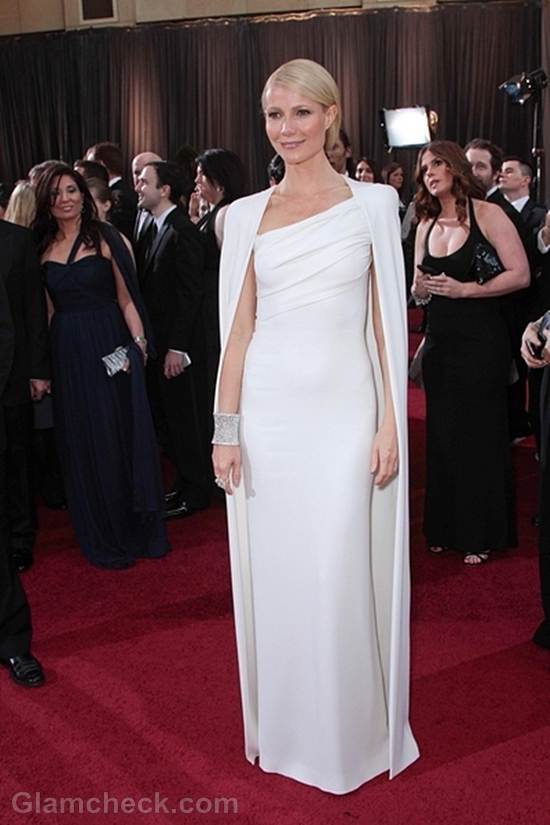 We've left the best for last. Gwyneth Paltrow ruled the red carpet white color trend in her unique white dress with a cape from Tom Ford's Top Secret Fall 2012 collection. Her nude makeup, chic low ponytail and silver cuff bracelet give her red carpet look an absolutely perfect finish. This is one of the most majorly awesome and elegant red carpet outfits we've ever seen.
White is undoubtedly a great color for the red carpet. But is black better? We'll soon be looking at the darker outfits at the Oscars 2012 so hang around. Meanwhile, what did you think of the white color trend? Which was your favorite white outfit this year? Do you agree that Gwyneth takes the cake, or would you vote for someone else on this list?
Image: P R Photos