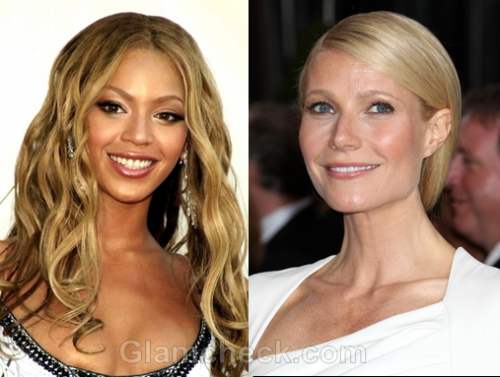 Singer Beyonce and her best gal-pal actress Gwyneth Paltrow are talking about making a movie together which will require for both of them to sing.
Initial reports from Deadline state that Paltrow and Knowles have been roped in to do a movie by Ryan Murphy, creator of Glee, which will be produced by Sony.
The plot of the movie, working title 'One Hit Wonders', revolves around three women played by Paltrow, Beyonce and Cameron Diaz who each had just one hit song somewhere in the 90s and who band together to form a super-group in the present day.
Reese Witherspoon may also be involved in the project. And considering that Paltrow and Beyonce are married to industry heavyweights Chris Martin of Coldplay and Jay-Z respectively, you can bet that they'll have something to do with the production too. Since the project is not even on paper yet, there aren't many more details available right now.
Image: Shutterstock