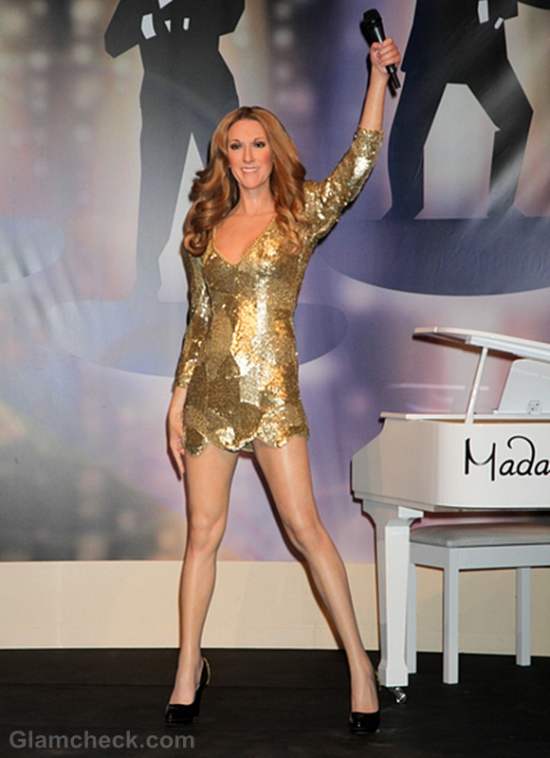 You know you've made it when Madame Tussaud's decides to do a wax figure of you to immortalise your name. Singer Celine Dion has long been a sensation across the world and she was honoured with her own wax figure on February 29 which was unveiled at Madame Tussauds Las Vegas at the Venetian Hotel and Casino in Las Vegas, Nevada.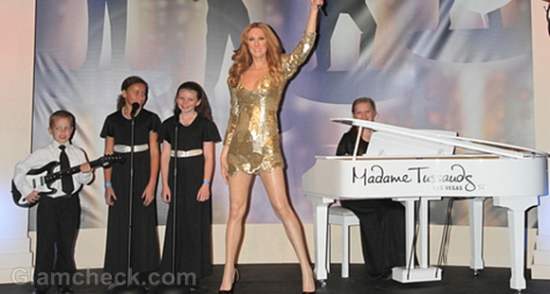 The wax figure is clad in a shimmery sequined gold mini dress with arm-length sleeves and a plunging neckline. The outfit has been accessorized with black pumps and gold stud earrings while the wax figure's long hair has been center parted and styled in luxurious soft curls.
The ensemble is characteristic of the Canadian beauty's on-stage glamor and her refined sense of style. And what a great job the artists have done capturing her enviable pins, no?
Celine's Las Vegas wax figure is designed holding a mike in a raised hand in the way she normally does when she's performing before an audience at one of her numerous shows in the very city that houses the figure.
To give the scene some authenticity, the figure has been propped up in front of a classy white piano on a raised black stage. You can almost hear the strains of the hitmaker's Because You Loved Me…..
Image: P R Photos