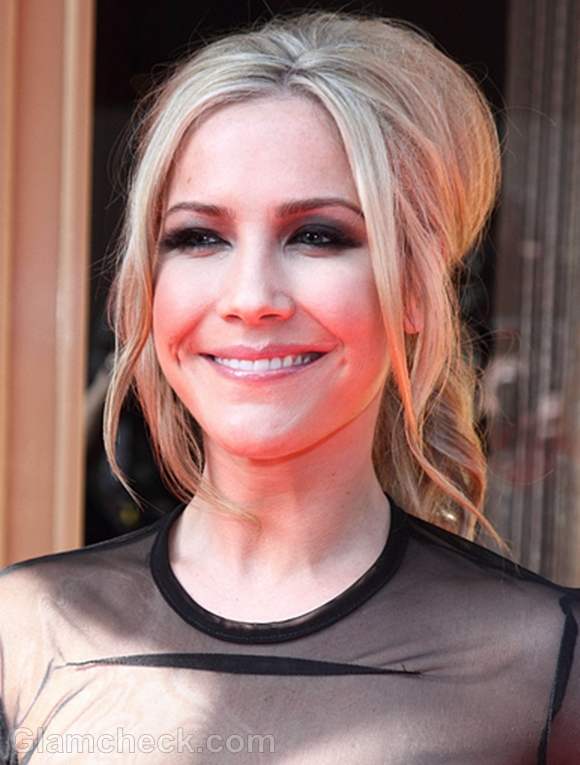 Singer Heidi Range was seen in a dress that may have been deemed a little inappropriate for the event she was attending, but that doesn't take away from the fact that it was still quite the stunner. The 28-year-old wore a little black dress with a twist as she arrived at the Waldorf Hilton Hotel in London for the 2012 Tesco Mum of the Year Awards on March 11.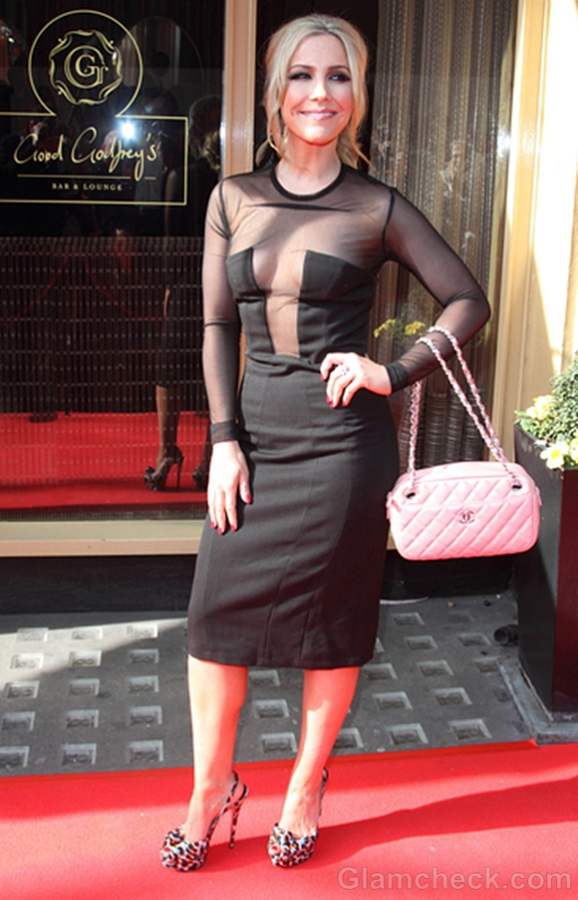 Heidi's black midi dress had sheer sleeves and sheer panels down the front which showed off quite an expanse of her breasts. She wasn't wearing a bra and did not seem to have on any other support either which is perhaps what made her chest look a little flat. Still though, this dress is a daring take on the little black dress and we love the adventure of it.
The only accessories Heidi chose were a quilted pink purse by Chanel  and printed slingback heels, the latter featuring a wild, vibrant pattern that complements the cut of the dress.
Her blonde hair was pulled back in a simple low do with tendrils left loose to hang down the sides so it kinda softened her face. She went with natural makeup with a bit of shine on her lips, but she lined her eyes with kohl and highlighted with dark gray eye shadow, giving her peepers a smoky look that was more soft and feminine than sultry.
Get the Look
Before you slip into a tight dress which is going to show off your assets, make sure you have the right kind of underwear which will do your body type full justice. Heidi has a great figure but her breasts look a little squashed down in this outfit. Don't make the same mistake.
Image: P R Photos