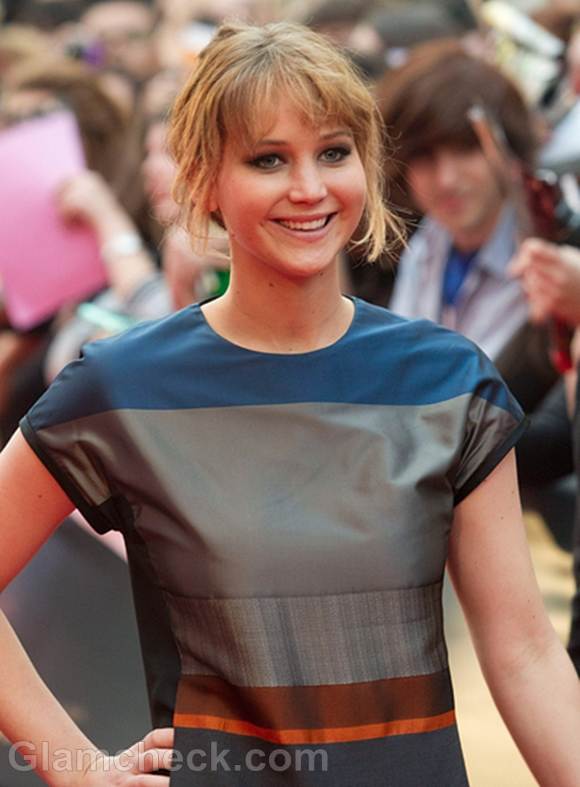 The Hunger Games has effortlessly surpassed box office records across the world. The film's protagonist Jennifer Lawrence may have something to do with it. Sure, she has a natural talent on screen, but the fashion sense she displays as she promotes the movie globally has garnered a whole new set of fans who will watch the movie just to get more of her. As she continued with her European tour for the film – at Callao Cinema in Madrid, Spain this time – she wowed yet again with her drop-waist T-shirt dress.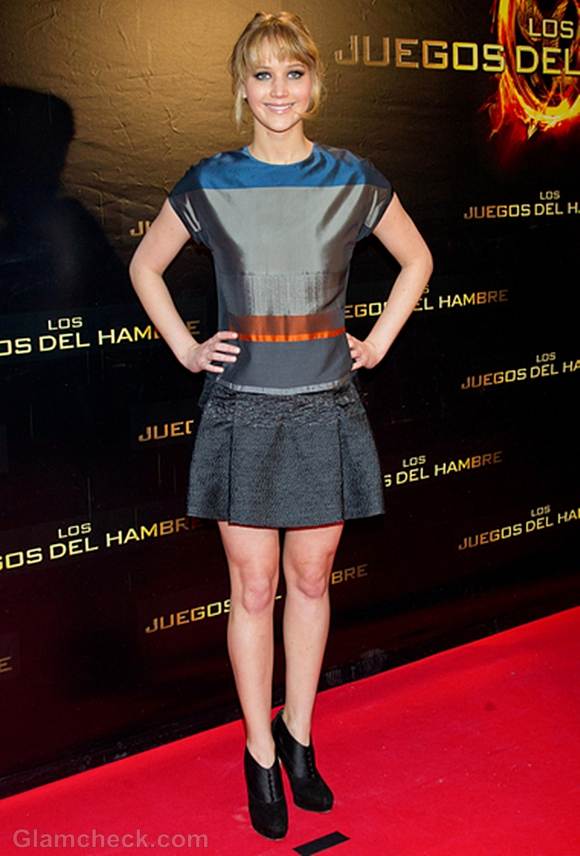 The cute tri-color number (blue, orange and grey stripes) from Victoria Beckham's Fall 2012 collection featured a short, pleated skirt with a high neckline. It makes you think of a schoolgirl's outfit, but with way more panache.
Jennifer accessorized the outfit with glamorous black skyscraper boots.
She went with a just-out-of-bed hairstyle – pulled back into a low do with her fringes carelessly combed down the front and tresses pulled loose at the side to soften her face.
She went with the slightly smoky eyes that are becoming her patent style while the rest of her makeup was natural.
Image: P R Photos