Actress and model Eva Longoria made Times Square in New York City an even more exciting place to be on April 6 as she launched Pepsi's latest contribution to the word of cola – Pepsi NEXT. The beverage claims to have 60% less sugar than regular Pepsi without sacrificing on the authentic cola flavor.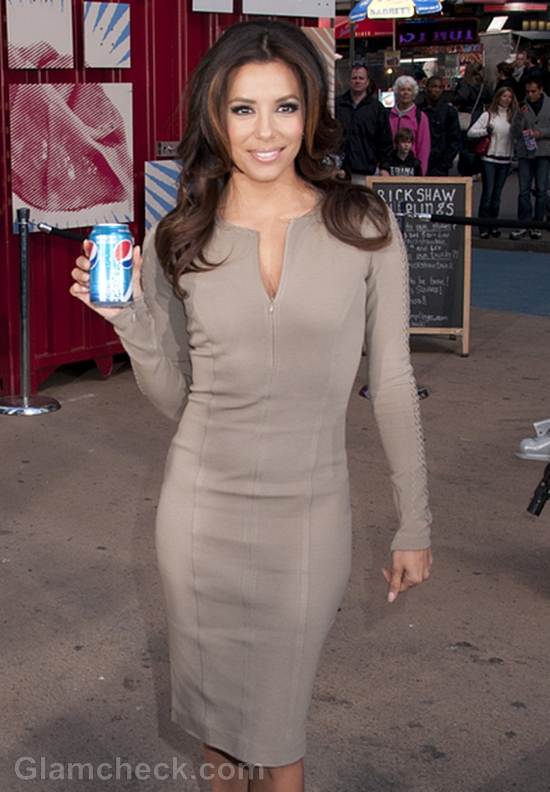 Leave it to Eva to look totally fab as she promotes something as mundane as cola. The Desperate Housewives star looked like a million bucks in her uber-trendy nude-grey dress, spicing up the event with her hot bod poured into a snug number.
Long-sleeved and knee-length with a slight V-neck, the dress may have seemed modest, but hardly anything this hottie dons can be classified as such. Her sex appeal transcends the inherent modesty of the number and lends it her own personal brand of sensuousness.
Eva's long brown hair was left loose in large curls. She went with glamorous dark eye makeup but the rest of her face was done up in natural tones.
Get the Look
Remember when wearing nude shades to accentuate at least one part of your makeup. A nude shade with nude makeup can make you look washed out. So bring on that deep, sexy red lipstick or that delectable metallic eye shadow to brighten up your ensemble.
Image: P R Photos