It's supposed to be spring but London still hasn't quite gotten there yet. When the weather is iffy and in-between that way, it's hard to decide what kind of road to take with your outfit choices. Brit actress Nicola Stapleton shows us how to dress for just such an occasion as she attended the European premiere of "The Lucky One" at the Bluebird Restaurant in Chelsea, London on April 23.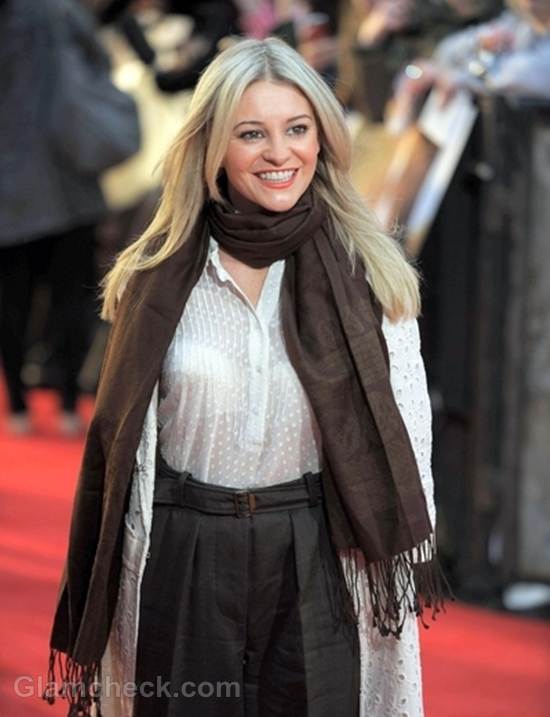 The pretty blonde paired a sheer, front-buttoned white shirt featuring tiny white polka dots with high-waisted, loose-fitting grey pants. A white coat with a cutout floral design and a dark brown stole added a casual elegance to her look.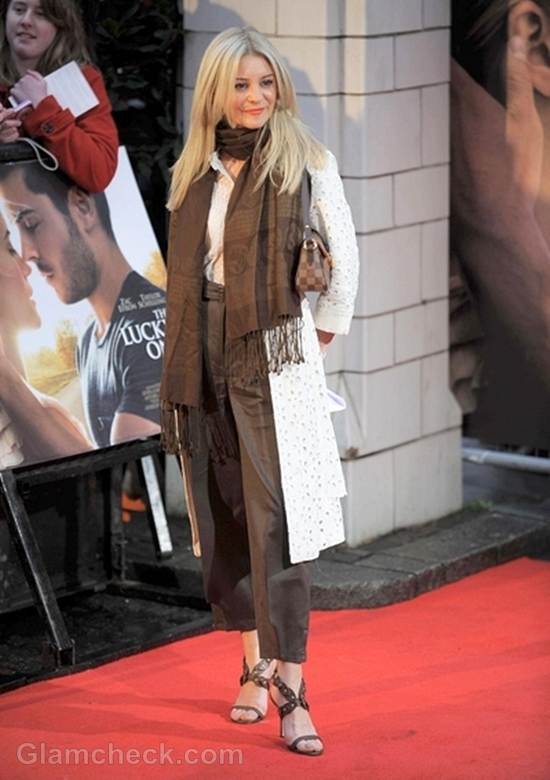 She accessorized her outfit with a small brown purse with a short strap and open-toed heels with an interesting ankle-strap.
Nicola went with natural makeup and a casual hairstyle, leaving her long, slightly wavy blond hair loose from a center parting.
Get the Look
This whole ensemble would look great in the winter as well as the spring or summer. The earthy brown is a lovely summer shade, the grey is more of a winter color and white is an all-time classic.
She pulls it off because there are several components to the outfit. If it was just the pants and shirt, it would have been too boring. The stole, coat and shoes add the colors and textures needed to spruce up the overall look.
Create a similar outfit by selecting different parts of your ensemble from winter and summer color palettes. Avoid too-bright colors and loud patterns. When combining different elements this way, it's best to keep it simple so that the end result is not garish.
Image: P R Photos