Royal duties keep them apart, so it's heartening to see Prince William, Duke of Cambridge and his wife, Catherine, the Duchess of Cambridge spend some time together. The couple made a rare appearance together at the UK premiere of "African Cats" at BFI Southbank in London on April 25.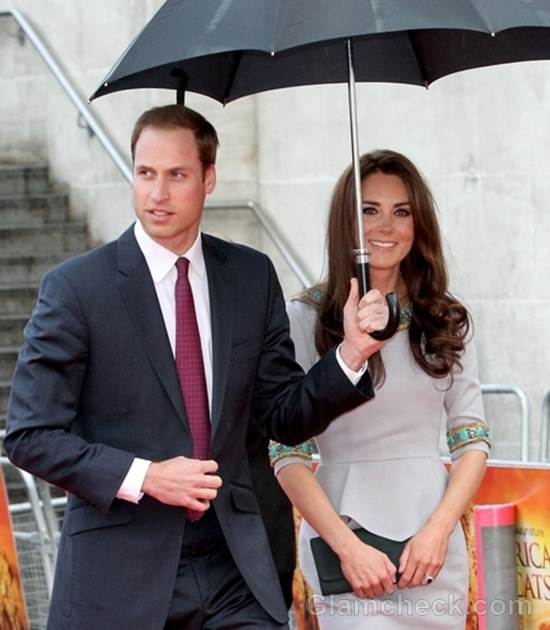 Kate was flawless, as usual. We had reported awhile ago how the dresses Kate appears in disappear off the racks and go out of stock at all online stores mere minutes after she appears publicly in them. We can see why. The stunning brunette has a very elegant style that you can't help but want to emulate.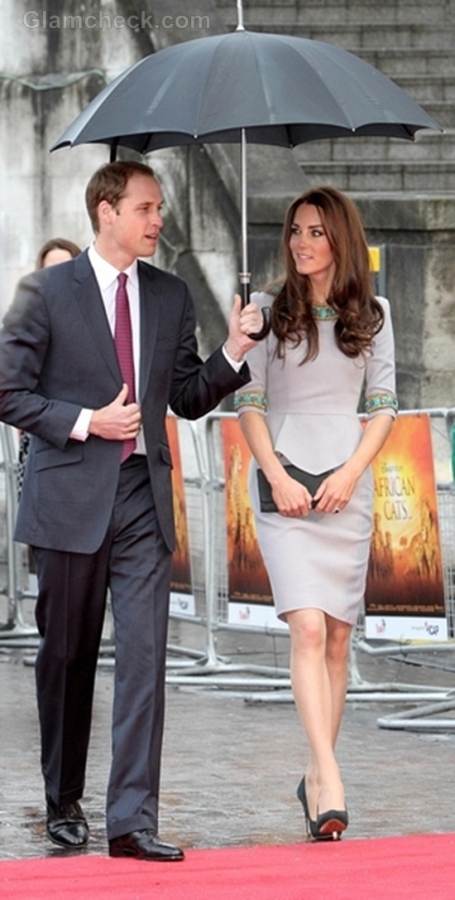 Seen at the premiere in a knee-length, dove-gray dress with turquoise embellishments on the elbow-length sleeve and high neckline, we fully understand why the Duchess of Cambridge creates such a furore in a fashion-lover's heart.
She finished off her look with black pumps and a black clutch purse, leaving her hair loose in her regular style.
William was just as smartly dressed as his lovely wife in his tailored gray suit, white shirt and plum tie, finishing off with black patent leather shoes and an umbrella to keep himself and his wife dry from the rain that threatened to mar the fun.
Image: P R Photos