FHM held their 100 Sexiest Women in the World 2012 Award party at Proud Cabaret in London on May 1. Can you imagine the guest list for such an event? Nobody was disappointed. The stars came out to shine in their very best and the red carpet was a veritable who's who of Hollywood.
Jessica-Jane Clement was dressed to kill, apparently wanting to erase all doubts, as if we had any, that she is a jaw-dropping heart-breaker.
What she wore:
Backless white dress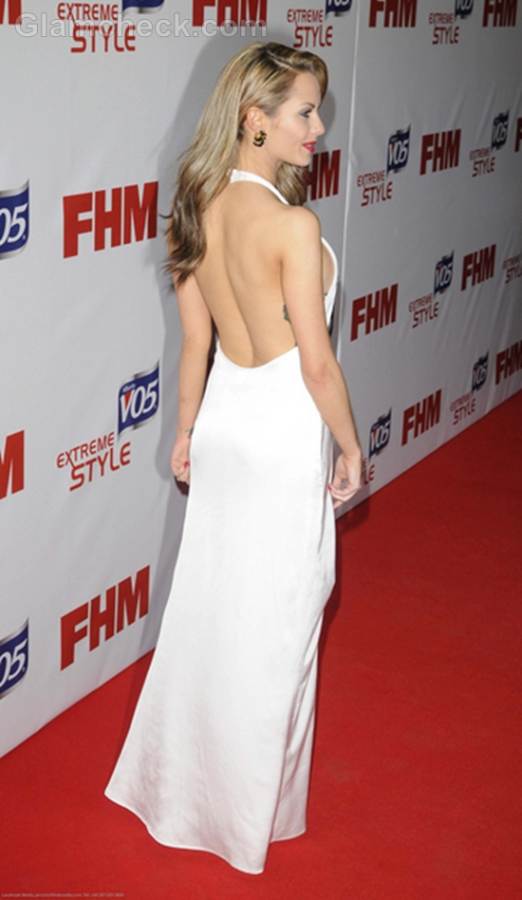 This wasn't just any old backless white gown, it was a creation made specifically for her body to show off her many assets. The dress had a high halter neck, leading to a narrow bodice and a slightly flowy skirt that fell to the floor. While the backline was not very low, the sides of the dress were cut steep enough for the sides of her breasts to peek out. Not very tight-fitting, there seemed to be an ever-present danger of her boobs falling out of the sides of her dress, which did indeed happen as she was being photographed on arrival.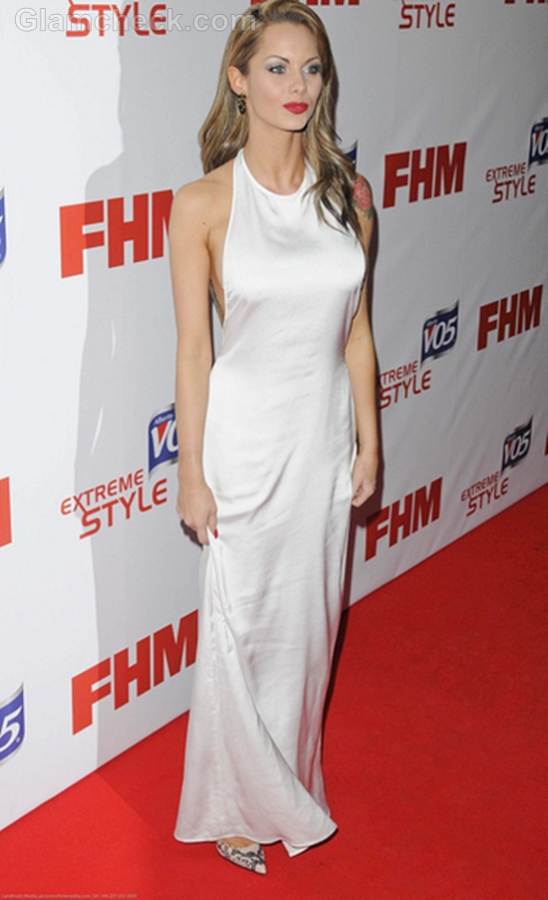 She accessorized the gown with only printed pointy heels and black and gold dangle earrings. Her waist and shoulder tattoos added the other touches of atmosphere to her ensemble.
Hair and makeup:
Side-swept hair, glam makeup
Her hair was side parted and left loose to fall in waves down her back while a portion of her tresses were swept over her left shoulder. She was going for an attention-grabbing red carpet look so she glammed up with red lipstick and red nails, blue eye shadow and dark eye liner.
Image: P R Photos