Would you risk showing off your post-baby body just weeks after giving birth? Well, singer Beyonce did just that on May 7 as she attended the "Schiaparelli and Prada: Impossible Conversations" Costume Institute Gala at the Metropolitan Museum of Art in New York City, New York.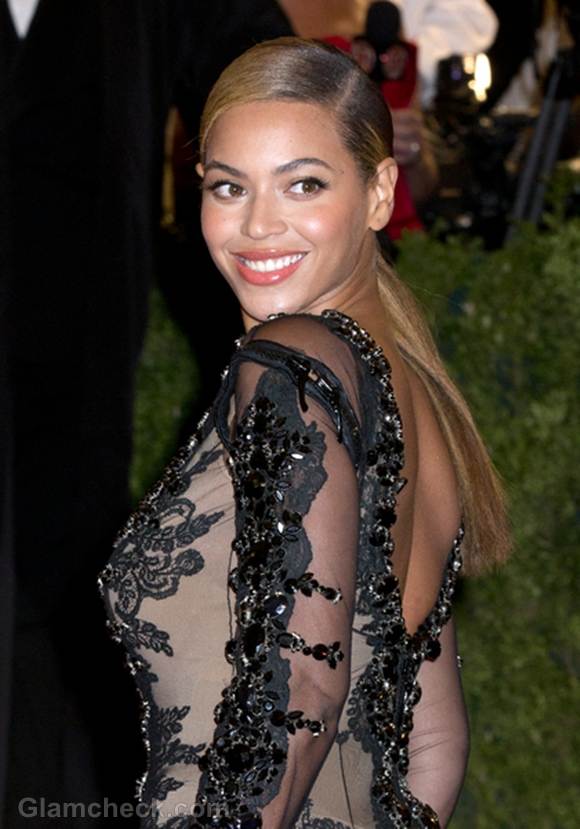 You cannot even begin to imagine the reaction that the dusky beauty provoked in her jaw-dropping gown that she had poured her generous curves into.
What she wore:
Semi-transparent lace and feathered gown by Givenchy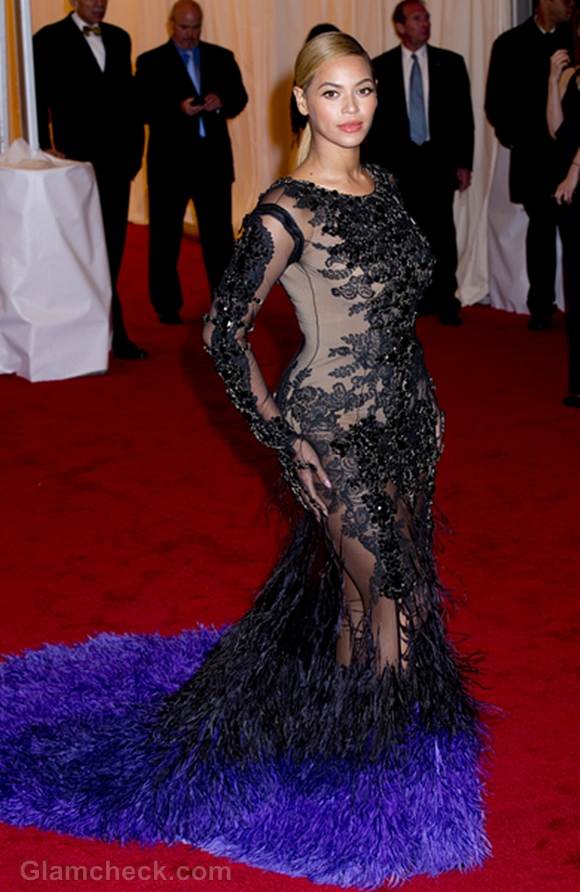 Over a sheer bodysuit, Beyonce wore a floor-sweeping, long-sleeved transparent black gown which ended in a train made of black and purple feathers. The gown was embellished with lace, sequins and crystals in strategic places, but it left very little to the imagination. An interesting detail was how the sleeves were actually individual pieces designed like gloves, covering her fingers too, and zipped up on the shoulders. Her manicured pink nails peeked through the transparent fabric and created a pretty picture.
Hair and Makeup:
Simple & natural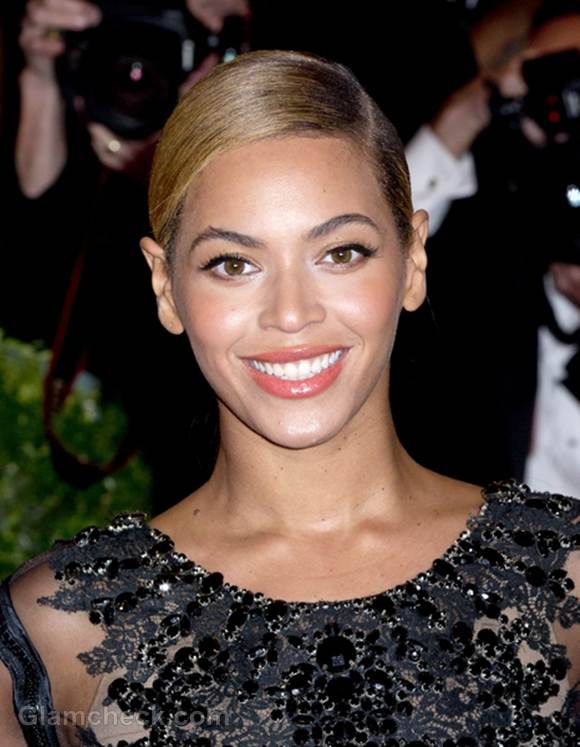 Beyonce was named the most beautiful woman of the year by People magazine for a reason. She has a natural beauty which shines through with or without makeup. She chose to allow that beauty to speak for itself by keeping her makeup to a minimum – just a subtle tangerine lip gloss, a little eye liner and mascara. Even her hair was just side parted and pulled back into a sleek ponytail. Toning down her hair and makeup may have been done to make the dress stand out, but it actually did more to highlight her beauty than anything else.
What do you think of Beyonce's look? Is it a bit much in your opinion? Or do you think it's stunning enough to rival the fashions at the Oscars?
Image: P R Photos