Malyssa Theresa Martinez decided to do more than just party for her 14th birthday. She showed off her generous side with a bash which benefited the non-profit organization Music Saves Lives. A whole bunch of issues-aware and charity-conscious teen celebs made their way to Mountasia, Santa Clarita, California on May 6 to support the cause.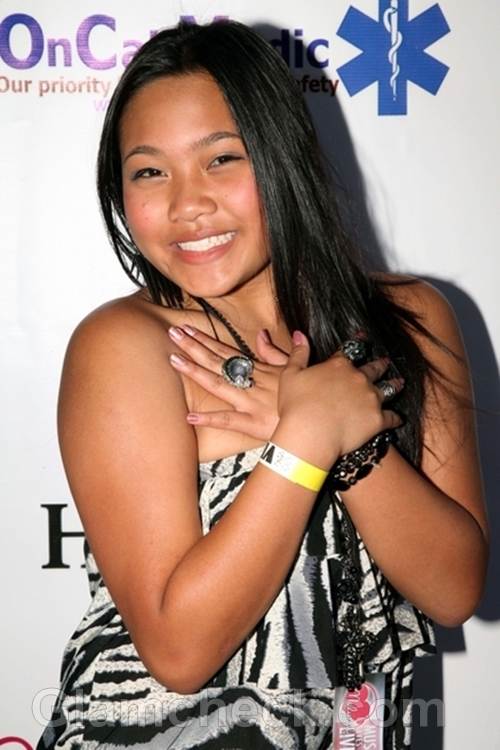 The birthday girl herself wore a strapless animal print outfit, but the style that pervaded through the rest of the guest list was cute printed T-shirts.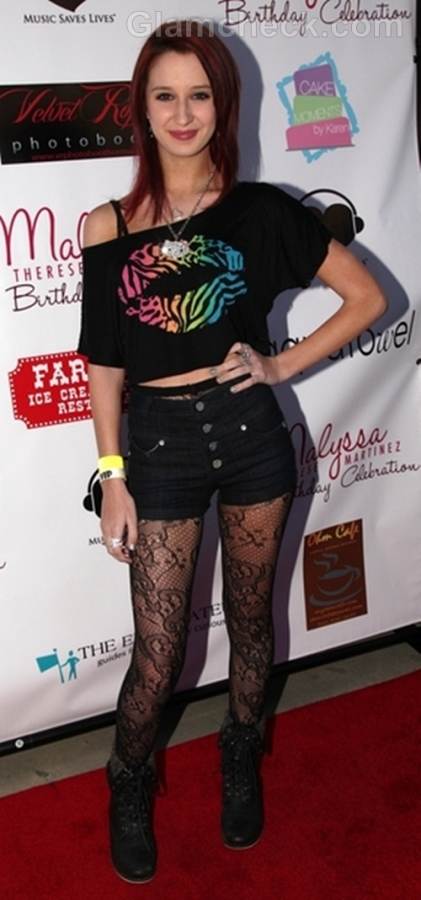 We love Brooklyn Haley's short black tee with giant psychedelic lips boasting neon pinks, yellows, blues and greens. However, those lacy stocking are a bit of a bold choice for the young starlet and make her look older than her years.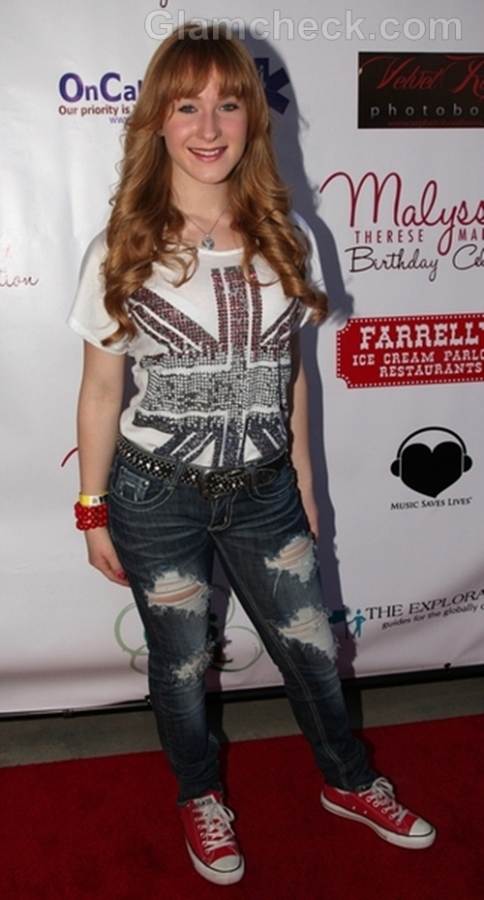 Ariana Sloan wore a white T-shirt with the British flag emblazoned in silver and grey sequins.  Tattered jeans and red canvas shoes complete her ensemble. She's a true-blue rocker chick in the making.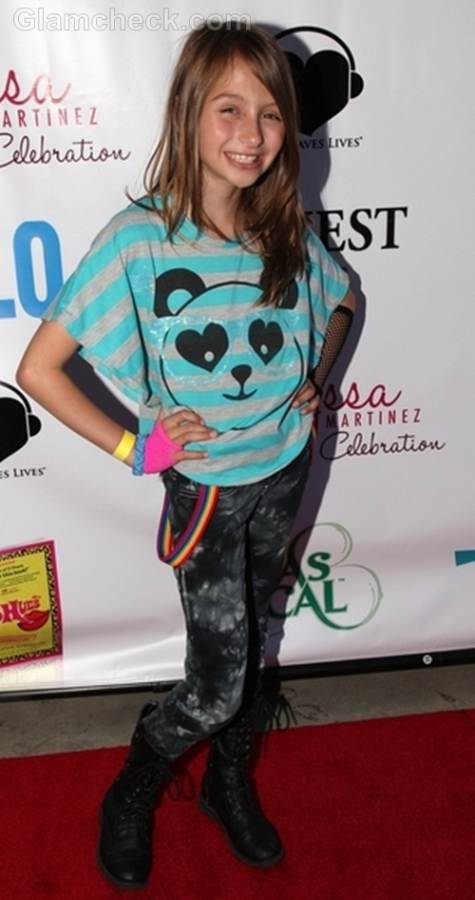 Sophia Strauss had on the cutest tee of them all. Featuring blue and white stripes with a large cute panda face interspersed in the pattern, her top is child-like, playful and beautifully complements her pretty smile.
Amber Barbell's looked grown up in her sleeveless neon top. That's a very trendy choice for the teen. We applaud how wonderfully she's keeping up with fashion – something even the grown up ladies in Hollywood do not always manage.
Image: P R Photos