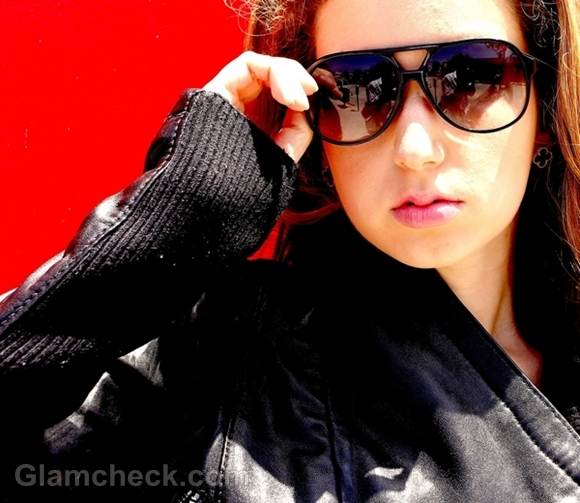 Actress India Irving continues her promotional duties for her film "Mont Reve" with an exclusive Hollywood lifestyle photo shoot at the very upmarket Hollywood Boulevard in Hollywood, California on May 11. If you recall, the beauty was there just a couple of days ago with her first shoot.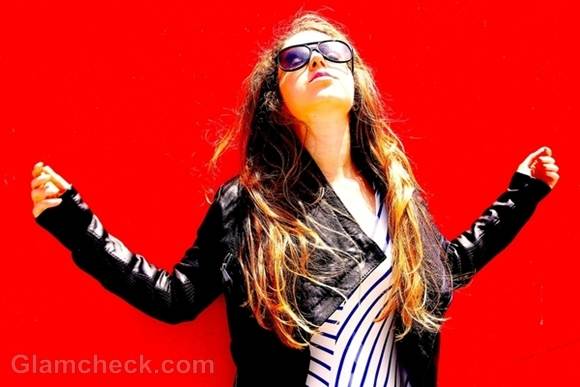 Shot by renowned Hollywood photographer Winston Burris, India was seen in a more summery ensemble than the last time.
What she wore:
White dress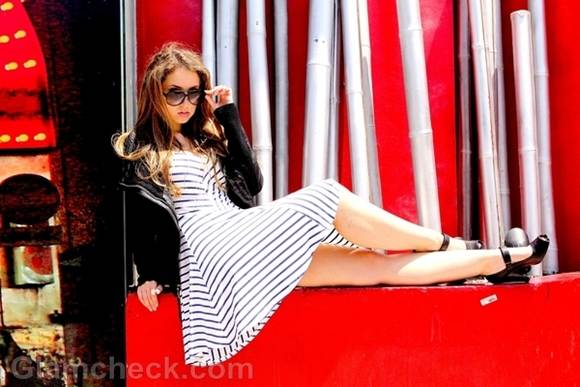 India donned a very feminine ensemble for the shoot. She sported a knee-length black and white striped dress with a gorgeous flared skirt, pairing it with an edgy black leather jacket. Her outfit was accessorized with black Mary Janes and black-framed sun glasses.
Hair & Makeup:
Relaxed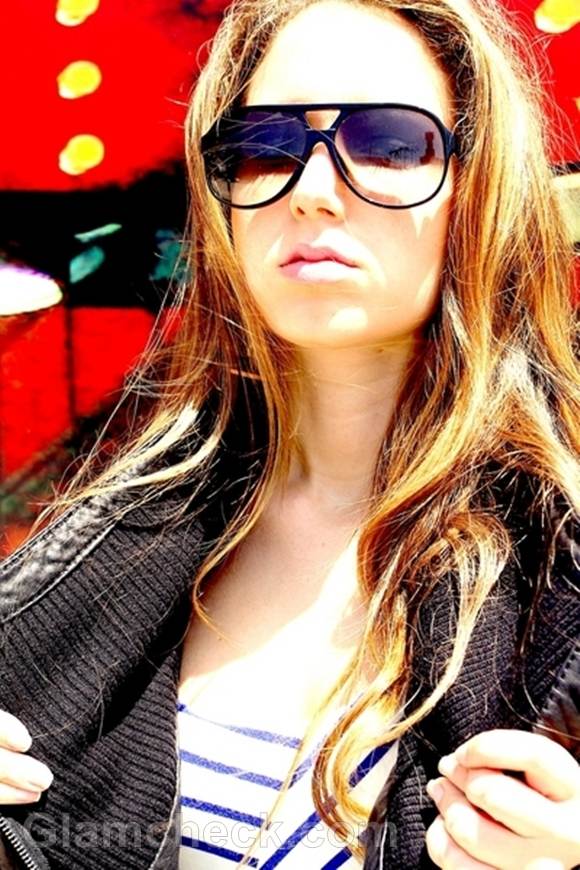 Her hair seems to have more highlights than the last time around. Long and with shades of blonde and brown, her tresses were wavy and had a post-wind-blown look about them.
Finally, the beauty finished her look with a light pink lipstick and an almost indiscernible shade of blush. Most of the photos for this shoot were clicked against a red backdrop so it perfectly offset India's minimalistic, monochrome ensemble.
Image: P R Photos