Singer-turned-actress Nicole Scherzinger has been promoting her movie "Men in Black III" across the European continent. She stopped over in Berlin, Germany on May 14 to attend the German premiere of the film at O2 World.
What she wore:
Purple bandage gown by Herve L. Leroux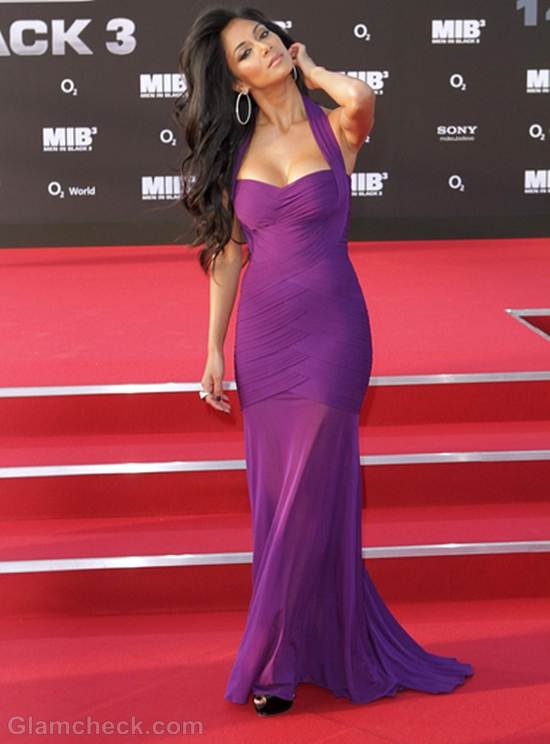 The bright purple number had a criss-cross pattern on the front which emphasized her curves even more. It also had a halter neck that allowed for admirable cleavage. Although full-length, the dress featured a sheer skirt from the thigh down, ending in a bit of a train. Nicole accessorized the outfit with silver hoop earrings, black peep-toe heels and large rings on fingers of both hands.
Hair & Makeup:
Voluminous side-swept hair, dark eyes, natural makeup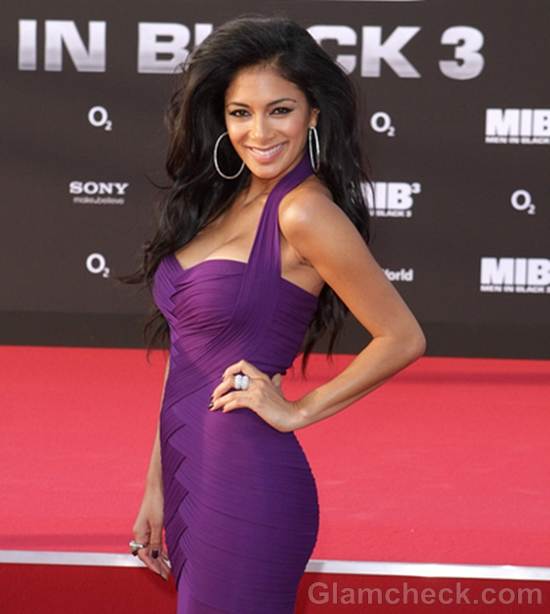 Her long black hair has always been one of the main aspects of her sex appeal, and Nicole definitely wanted to up that factor with this ensemble. Her tresses were blow dried until they developed  bouffant-esque volume and the ends were then curled loosely, all of which was swept over her left shoulder. Deep purple nail paint, dark eye liner and natural hues on her lips and cheeks completed her makeup.
Image: P R Photos