Singer Nicki Minaj is known for her extravagant style sense, always donning outfits which make as much news as she does, especially when she's on stage. Singing at the Tango Wango concert at the Home Depot Center in Carson, California on May 12, she wore an ensemble that took your attention away from the performance.
What she wore:
White leotard with sheer lace skirt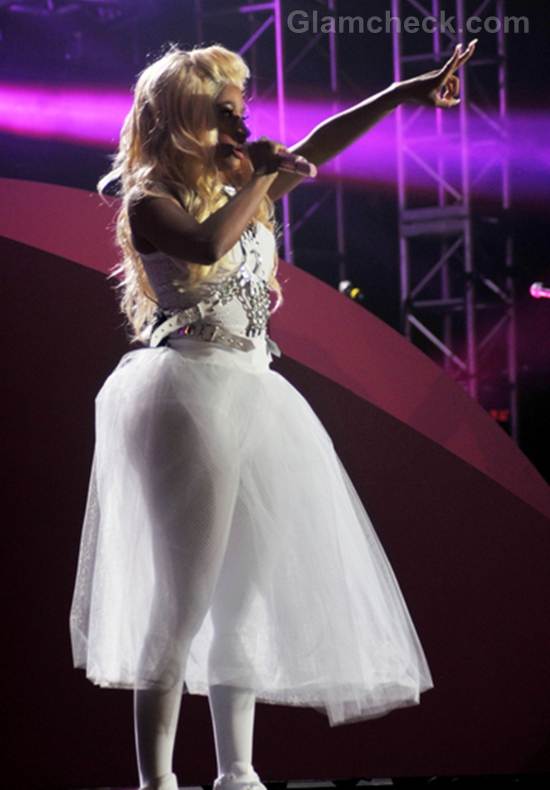 Nicki donned firstly a sleeveless white leotard with belts and chains embellishing the bodice. She teamed this with white fishnet stockings, a white see-through lace skirt which fell below the knees, and white heels.
Hair & Makeup:
Blonde wig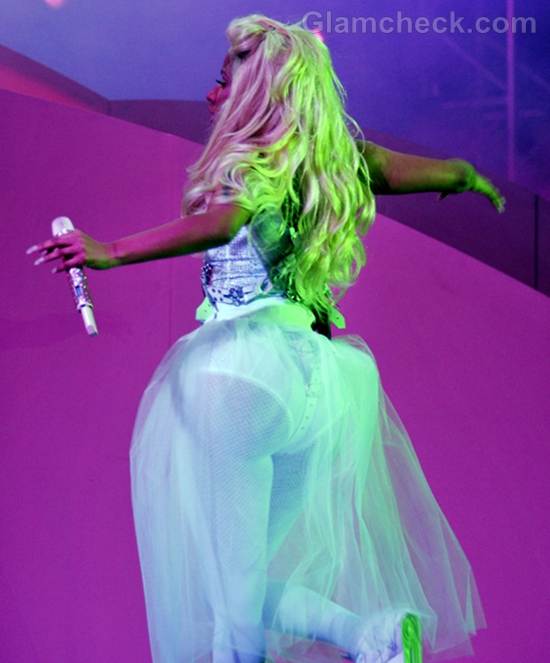 The stage lights hit her face pretty strongly so we couldn't quite tell what kind of makeup she wore. However, her blonde wig was obvious. She has favored this hair color the last few weeks and the one she wore at the concert was long, wavy and simply pinned to the sides of her head to keep the tresses off her face.
Get the Look
Pull a Minaj by getting fitted for a wig. It may cost a bit to get a good quality one, but it's a better way to transform your persona than cutting or coloring your hair. Why not try some crazy hair colors with wigs the way Nicki does? Let the spring and summer colors inspire your choice.
Image: P R Photos