When you watch South African beauty Charlize Theron as Queen Ravenna in this summer's blockbuster "Snow White and the Huntsman" you'll both love and hate her. While her character is decidedly evil, she looks so incredibly beautiful that she'll send chills down your spine. You can see some of that essence even when she's not in character like during the photocall for the movie at The Ritz Carlton in Berlin, Germany on May 16.
What she wore:
Black skirt and blouse, both paneled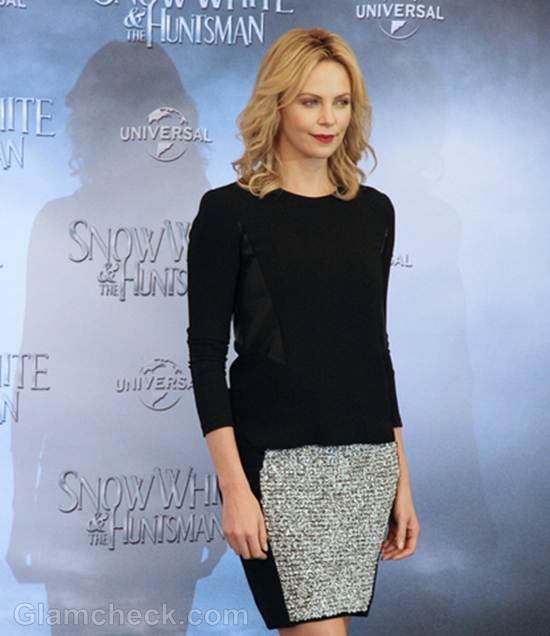 Charlize does not have to compete with the other female lead of the movie, Kristen Stewart, because she is in a league of her own with her natural beauty and her sense of style. The 36-year-old stunner wore a black, long-sleeved panelled blouse with a short black skirt that also featured a sparkly panel down the front. The black is a timeless classic and that bit of sparkle from the sequins adds all the glamor this bombshell needs for a high-profile photo shoot.
Hair & Makeup:
Hair left loose, red lips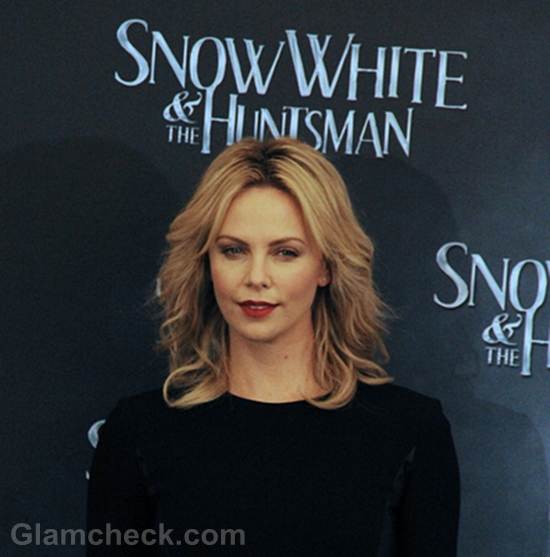 There was a dreamy look about Charlize mainly because of her hair and makeup. Her blonde, shoulder-length locks were left loose from a middle parting, but the gentle, soft waves of her tresses were as good as any stylish updo and served to make her look very feminine.
She wore a deep red on her lips and just a hint of mascara. The lack of heavy eye makeup contributes to that dreamy look we were talking about.
Image: P R Photos