Singer-turned-actress Nicole Scherzinger is on a natural high these days. Her movie "Men in Black III" in which she plays villainess Lily Poison has hit theaters recently and is getting rave reviews. The star is obviously preparing for all the extra visibility that she's getting by taking more trouble with her wardrobe choices for the red carpet as is evidenced by the all-black work of art that she sported at the UK Gala premiere of the movie, screened at Odeon Cinema in Leicester Square, London on May 16.
What she wore:
Strapless black gown with deep slit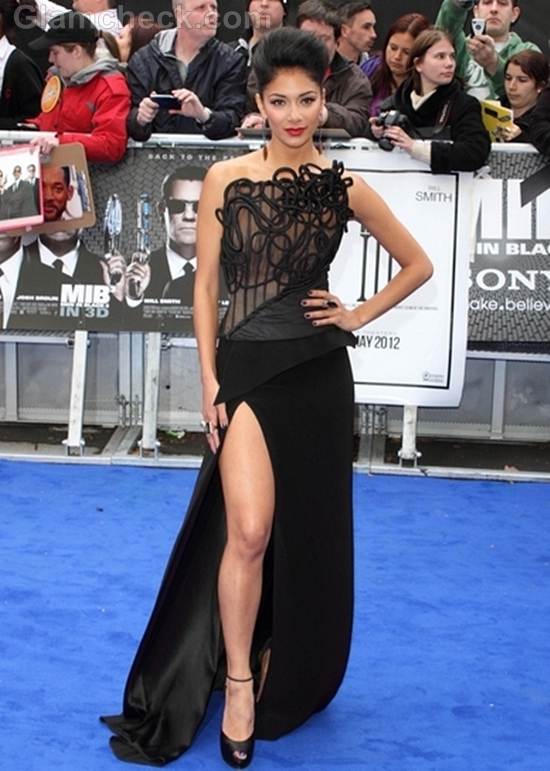 The gown Nicole opted for was obviously chosen for its dramatic appeal. The bodice was actually a sheer corset which was woven with black tubes in an abstract design, ending in a half-peplum detail on the hips. The skirt swept the floor but the deep slit that started at the thigh cut into the monotony of all that black, and how! The skirt of the dress had a good fit around the hips so that the view from the back showed off her toned behind. She accessorized the dress quite simply with a pair of black peep-to heels and dangle earrings.
Hair & Makeup:
Voluminous hair, dark eyes, red lips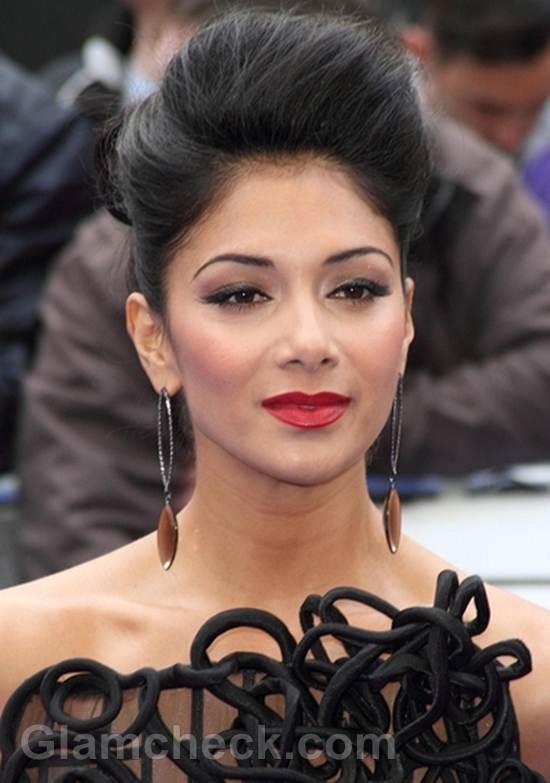 Nicole usually leaves her long black hair loose so we were pleasantly surprised to see that she went down another road for this one. Her tresses were given a bit of a bouffant on top of her head and was styled in an updo. We like the elegant touch and think it works well to make her appear more sophisticated. Bright red lipstick and dark eye makeup completed her ensemble.
Image: P R Photos