Lebanese singer Najwa Karam made quite an entrance as she arrived at the Palais des Festival in Cannes, France on May 21 for the premiere of "Vous N'avez Encore Rien Vu" (You Ain't Seen Nothing Yet) which was screened as part of the ongoing 65th Annual Cannes Film Festival. The film tells the story of a few actors who get together to hear the last will and testament of a deceased playwright. The French movie directed by the acclaimed Alain Resnais is in the running for the prestigious Palme d'Or or the Golden Palm at Cannes this year. Back to Najwa's stunning couture outfit.
What she wore:
Nude, embroidered gown by Zuhair Murad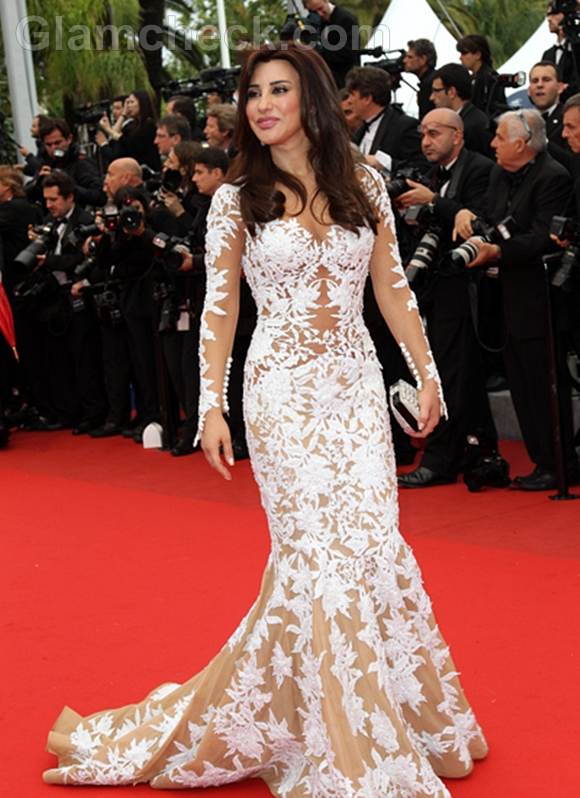 The new face of L'oreal sported an eye-catching nude gown with white floral embroidery emblazoned from neck to train. The nude portions of the dress gave the impression of sheer fabric because it was just a shade darker than her complexion and seemed like an extension of her. Full-sleeved and floor-sleeping, the fitted outfit stood out for its titillating appeal. She accessorized simply with a glamorous clutch purse and dangle earrings.
Hair and Makeup:
Curly brown hair; glam makeup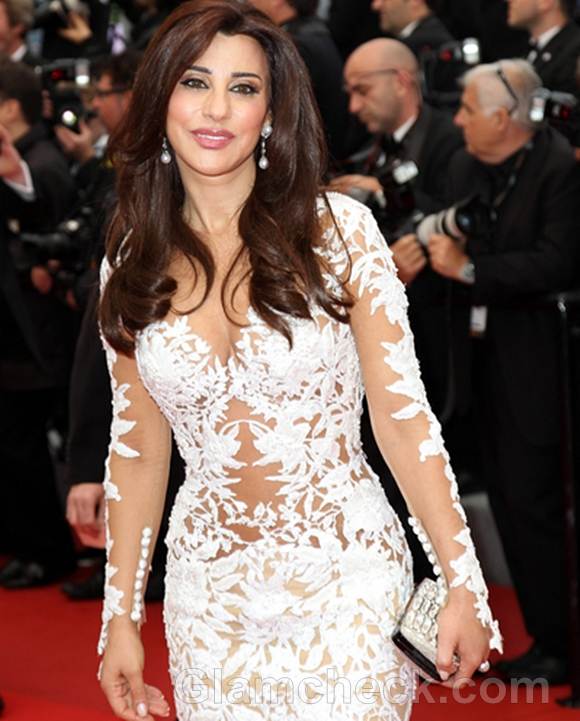 Najwa's luxurious, chocolate brown tresses were left loose, falling from an uneven but neat parting and ending in gorgeous curls. A deep pink lipstick complemented her dusky skin tone and her kohl-rimmed eyes accentuated their natural beauty.
Image: P R Photos