As Noomi Rapace arrived at the Ed Sullivan Theater in New York City on June 5 for an appearance on the "Late Show with David Letterman" she blazed a trail in a spring-inspired outfit.
What she wore:
Pink shirt with maxi skirt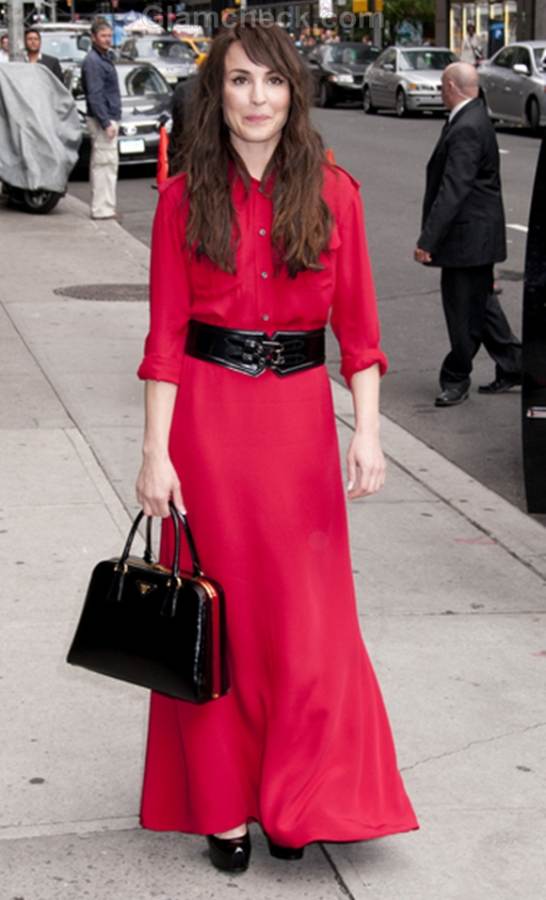 Noomi donned a flowy, solid pink maxi skirt which she paired with a front-buttoned pink shirt. She accessorized with all black from the bold belt breaking the monotony of all that pink to her sunglasses, leather jacket, handbag and shoes.
Hair and Makeup:
Messy bed hair; rosy makeup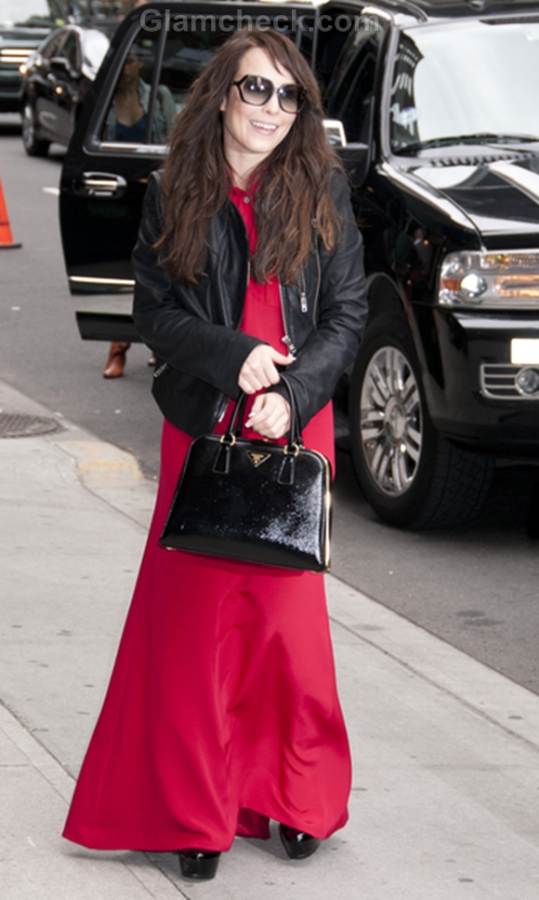 Her hair looked wonderfully relaxed, like she'd gotten out of the shower and decided to let it air dry into loose, natural waves with her bangs brushed to the side. Noomi's makeup borrowed mostly from the pink palette with a delicate blush on her cheeks and a hint of soft pink on her lips.
Image: P R Photos