Actress Kristin Bauer van Straten was a delightful sight as she attended the premiere of "Magic Mike" at the Los Angeles Film Festival in Regal Cinema LA Live in Los Angeles, California on June 24.
What she wore:
Printed halter dress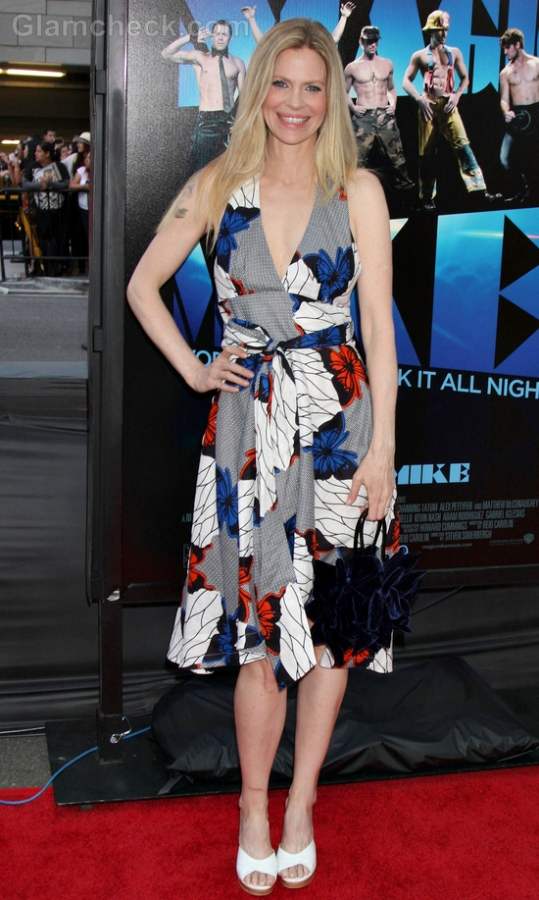 Kristin wore a printed halter dress with red and blue butterfly motifs against a white background webbed with black. The backless number beautifully showcased the floral tattoos on her shoulder and upper back.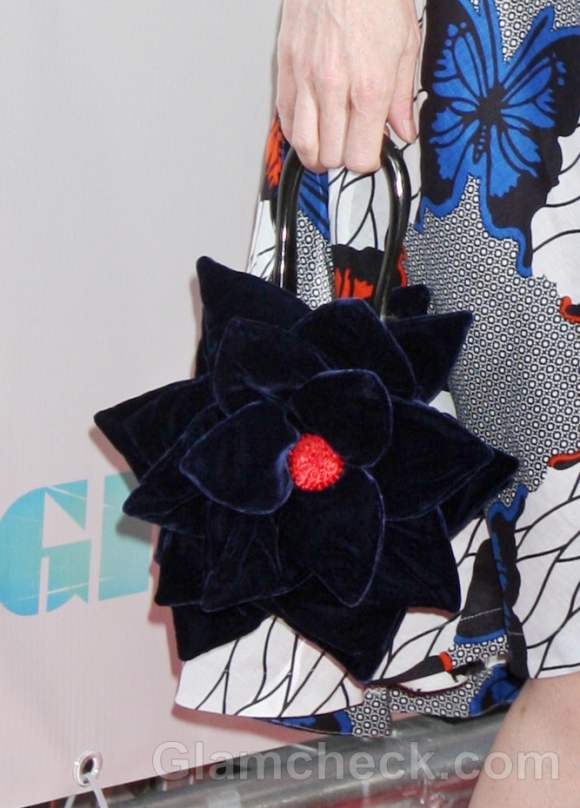 She accessorized with open-toed white heels and a small handbag, and what a cute handbag! Designed like a 3D flower, the purple and coral bag was instrumental in tying this look together.
Hair and Makeup:
Wavy blonde hair; dark eyes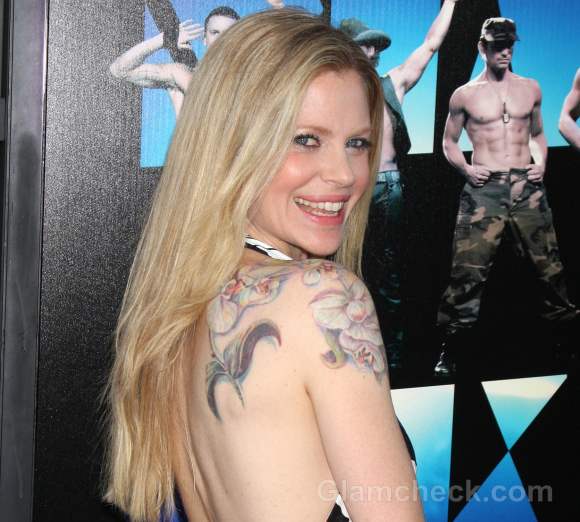 The "Once Upon a Time" villainess was a far cry from the evil sorceress she portrays on the show. Her long, blonde hair left loose with the subtlest of waves gave her a soft, gentle, feminine look, further enhanced by the natural hues on her lips and cheeks. She finished off with black eye liner and mascara.
Get the Look
Summer dresses like Kristin's are the epitome of feminine beauty as well as style in the warmer months. Wear your summer dress to a barbecue, the beach or for coffee with your girlfriends. Your accessorizing options are endless – sun glasses, head scarves, hats, fun shoes, junk jewellery, etc.
Image: Helga Esteb / Shutterstock.com