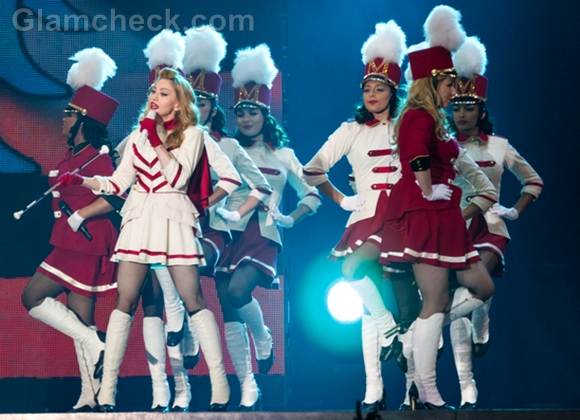 Pop queen Madonna is well into her 2012 World Tour or the MDNA Tour. The 53-year-old rocked the stage in a high-energy performance at the Estadio Cidade de Coimbra in Coimbra, Portugal on June 24.
Madonna's costumes were just as much a talk of the evening (and after) as the concert itself. The diva wore a white cheerleader outfit with red accents, accessorizing with a short red cape, fishnet stockings, white knee-high boots and red gloves.
The outfit was heavily criticized on US TV show Fashion Police by both Joan Rivers and Kylie Minogue. Hit or miss, what's your take?
Image: P R Photos