If you're going to be selling a book about weight loss, then you have to prove that you know what you're talking about. You show off our certificates or get people to testify that your methods worked for them. But model Kelly Bensimon used neither of those options, choosing instead a more direct approach to prove her point at the Tao Beach at the Venetian Hotel and Casino in Las Vegas Nevada on June 30 where she celebrated her latest book "I Can Make Your Hot!: The Supermodel Diet".
What she wore:
Gray swimsuit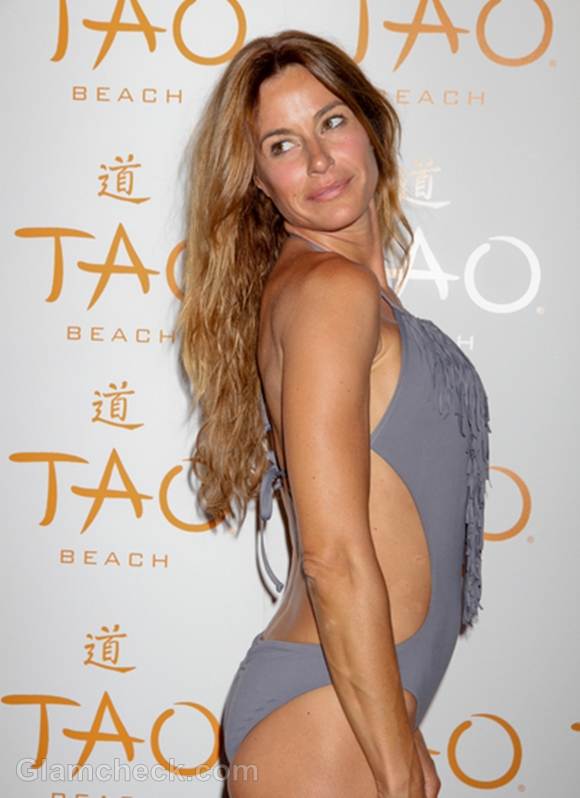 Kelly donned a grey one-piece swimsuit that showed off her rocking-hot bod. Cutouts at the waist and a tasselled, deep V-neckline revealed the curves that she's promising you can have if you follow the diet in her book. She accessorized with ankle-strap, open-toed blue heels, a gold watch and a gold ring.
Hair and Makeup:
Natural; beachy loose hair
The 44-year-old was fresh-faced with barely-there makeup. Her long, auburn hair was left loose in waves.
Image: P R Photos