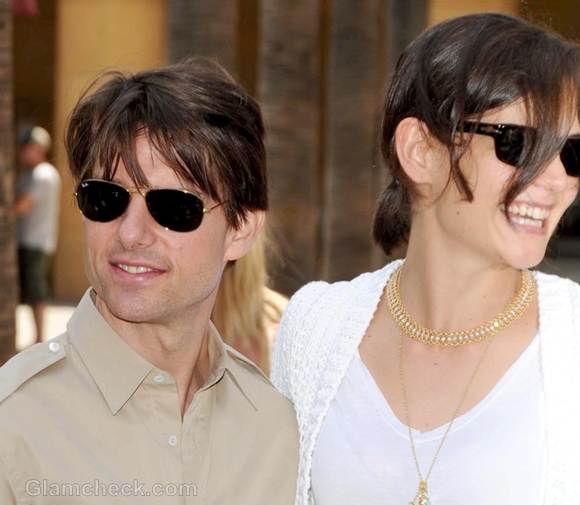 This has to be the easiest and quickest divorce settlement in Hollywood history! It's been less than two short weeks since actress Katie Homes filed divorce papers against actor Tom Cruise, and now we hear that it's all over. The high-profile couple have apparently already reached a settlement.
Holmes filed the divorce papers on June 28, citing 'irreconcilable differences' for the breakdown of their marriage. She requested sole physical custody of the couple's only child, Suri, 6.
We learned last week the Cruise would not be contesting the divorce. His attorney, Bert Fields, told the BBC that they could not say whether or not Cruise would be seeking joint custody of Suri, and that their stance was to let the opposition wear themselves out with the media before making a statement.
But that does not seem to be the case any longer. The couple has apparently negotiated a deal so that the divorce goes off smoothly.
Johnathon Wolfe, Holmes' lawyer, revealed that the divorce has been settled and all the documents have been signed.
Cruise and Holmes released a joint statement in which they insisted that Suri would always be their main focus and they would continue to work toward her best interests.
Details of the divorce settlement have not been released yet. But according to People.com, Suri will stay in New York with Holmes and Cruise has some pretty great visitation rights.
Since filing for divorce, Holmes has been seen around New York either working or hanging out with Suri. However, Cruise has kept pretty low-key since his return to LA from Iceland where her was filming for his latest movie. On his 50th birthday last week, he stayed home with Bella and Connor, his adopted children with ex-wife Nicole Kidman.
Image: s_bukley / Shutterstock.com