Socialite and reality TV star Khloe Kardashian showed off her curvy figure in a white chiffon dress as she launched the HPNOTIQ Harmonie Cocktail Recipe at Mr. C Beverly Hills in Beverly Hills, California on August 2.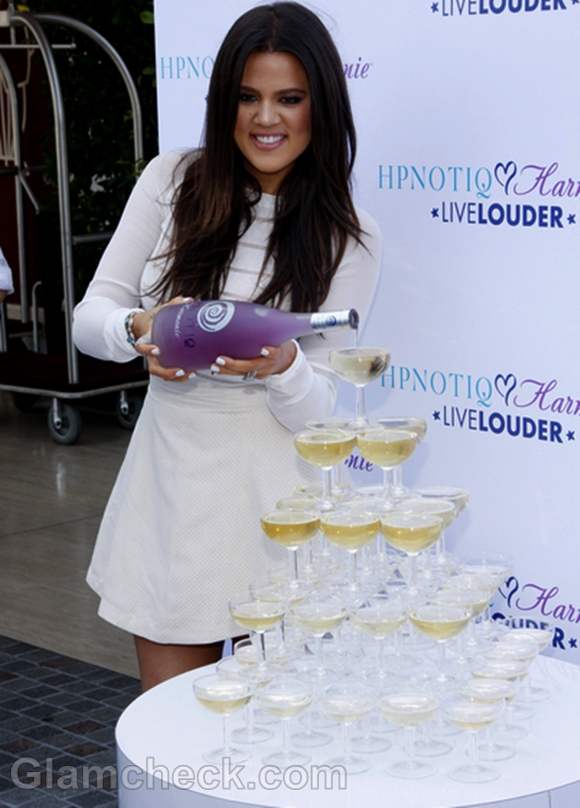 Khloe helped come up with the new recipe for this particular drink. It's a blend of a very high-end vodka and Cognac with fruity and floral flavours.
The brunette beauty relished her time in the limelight and she obviously came prepared. Her generous curves were poured into an A-line dress with a short, flared skirt and full, sheer sleeves. Silver and diamond jewellery, silver nail polish, and silvery satin pumps by Christian Louboutin accentuated her classy look.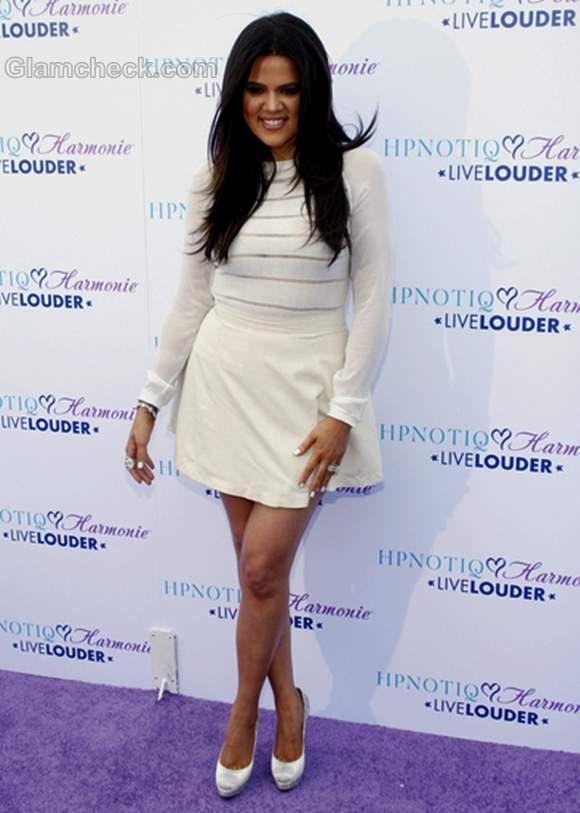 Her hair was styled in sleek wisps while her dark Armenian eyes were highlighted with kohl.
She's flawless from head to foot. Putting on a display for the X Factor (she's been talking about wanting to be on the show a lot recently), or just glowing because she gets to be the center of attention without her more famous sister Kim around? You decide. 
Image: P R Photos