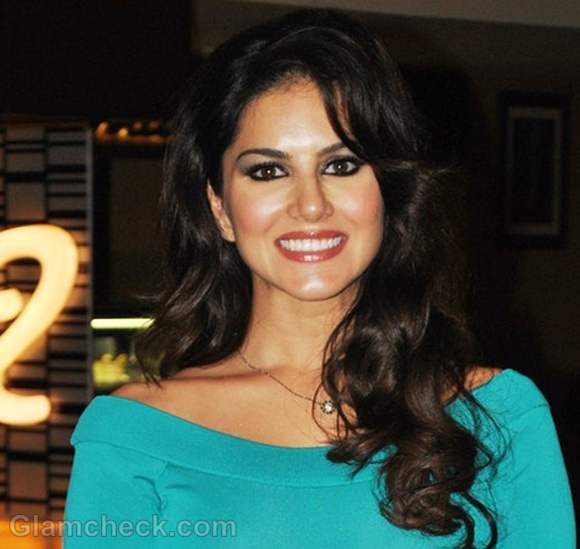 Indo-Canadian pornographic actress Sunny Leone has been in the news for months on end for a number of reasons from her scandalous (according to some) career to her foray into Bollywood. The brunette beauty continues to hit headlines as she appears for press conferences for her role in the highly-anticipated sequel to Jism – JISM-2.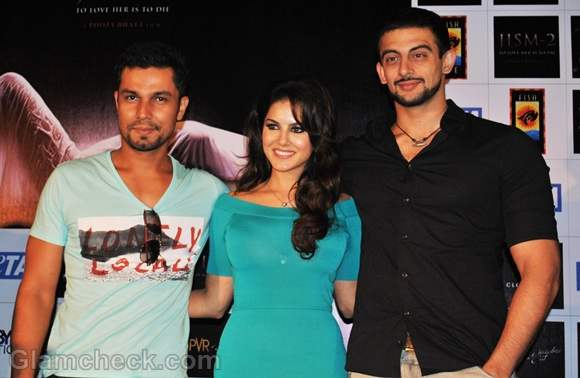 At a press conference for the film in New Delhi on August 01, Sunny was joined by fellow co-stars Randeep Hooda and Arunoday Singh. She wore an off-shoulder teal dress that could have used a belt to spruce it up. She accessorized with a gold watch, stud earrings, and a pendant.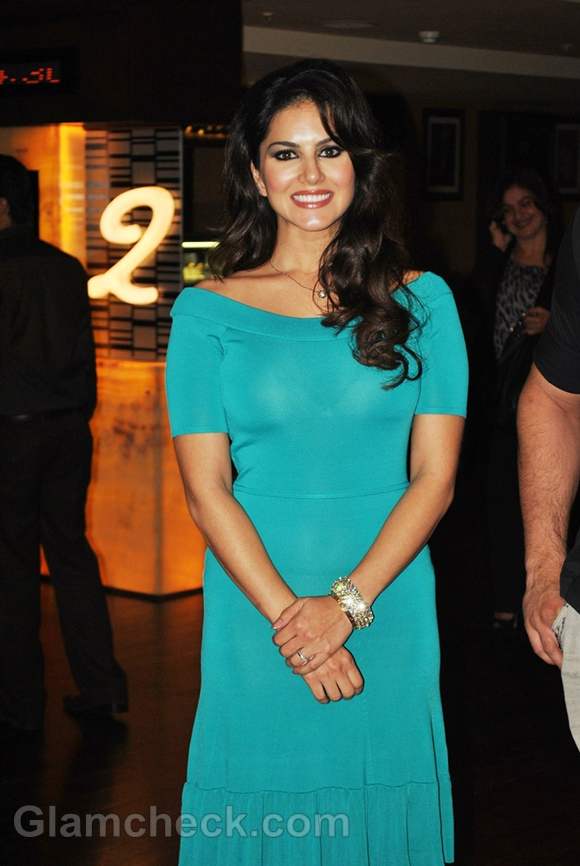 Her hair was literally the crowning glory of her look, styled as it was in cascading waves falling down her shoulders. Dark eye makeup and pink lips completed her look. 
Image: Indian Photo Agency