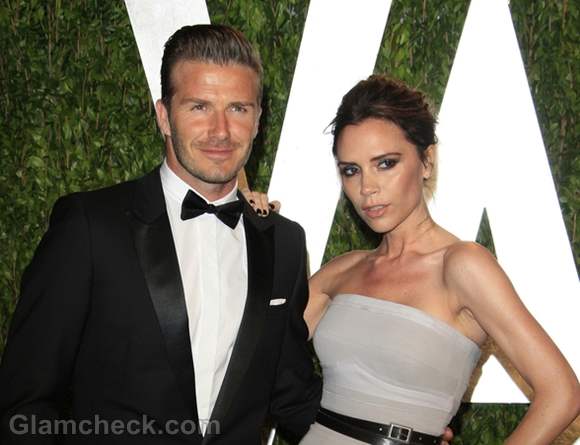 You wouldn't usually look into a baby's nursery if you wanted to get a glimpse of a work of art. But not every baby is born to one of the world's richest couples. Harper Seven Beckham, daughter of David and Victoria Beckham, may just be a year old, but the tot already owns an original painting by Damien Hirst – a customized work commissioned by her doting dad.
The artwork features a lilac heart and is called – this is so cute! – "Daddy's Girl".
David Beckham said in a recent interview with Esquire magazine that he was still amazed that he has a baby girl after three rambunctious lads. He talks about how much he's in love with her and we're guessing from the tone of that interview that she's indeed going to be a total daddy's girl. Lucky baby! 
Image: Joe Seer / Shutterstock.com