Like a good sister should, Angela Simmons brought a huge helping of fun and glamour to ensure the success of her sister Vanessa's 39th birthday party at the Sugar Factory at Paris Las Vegas Hotel and Casino in Las Vegas, Nevada on August 5.
What she wore:
See-through white lace dress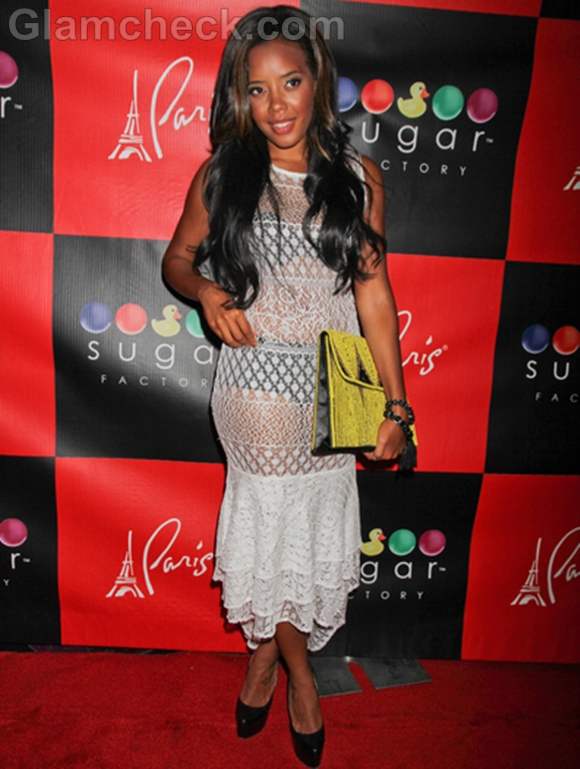 Angela slipped into a sleeveless white lace dress which was mostly see-through except for the bit from the thigh down which formed into layered ruffles that fell mid-calf. Her matching black bra and panty set peeked through the racy number. She accessorized her outfit with an over-sized yellow and black clutch purse, a black bracelet, and black pumps. She should have chosen different shoes though – the plain pumps are practically boring when compared to the rest of her get-up. 
Hair and Makeup:
Loose wavy hair; natural makeup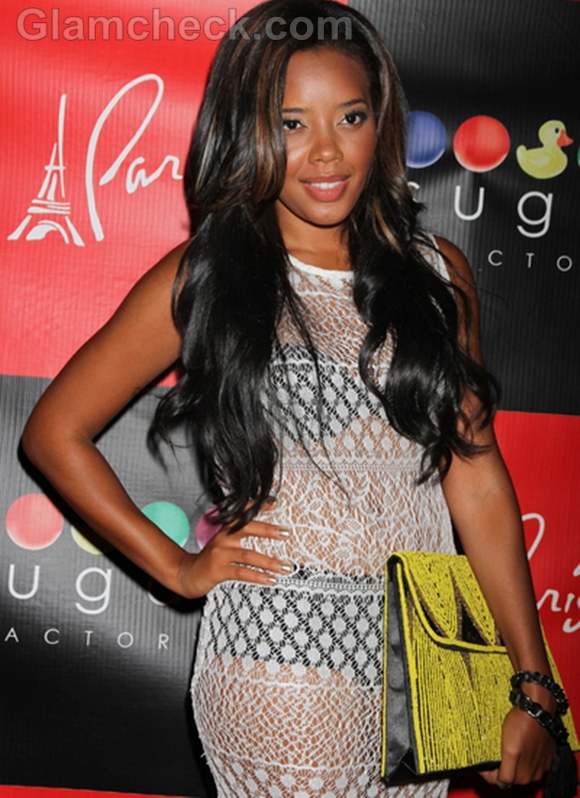 Her highlighted black hair was allowed to fall down her shoulders in loose curls, its shine and volume imparting a texture that was a style of its own. Like her sister, she too stuck to natural makeup although she chose a gloss for her lips and had on slightly more blush. Metallic silver nails completed the sassy picture.
Get the Look
This is indeed a daring look, but a good body is not the only thing you need to be able to pull it off, although that would help tremendously. What really matters here is your confidence. So no matter what your size, if you believe that you're hot, slip into a see-through number the next time you go clubbing. Don't try this look in the day time. Also consider the sentiments of the group you are going out with when sporting this look. It's a strict no-no if you're with work folks and perhaps even the more elder members of your family. 
Image: P R Photos